Local hospice is putting on a fund raising event
Volunteers at Meadow House Hospice in Ealing are hoping locals will turn out in force to support their Vintage Tea Party which will be taking place soon.
Opened in the grounds of Ealing Hospital in 1987, the Hospice provides specialist palliative care services to the residents of Ealing and Hounslow.
Whilst it receives some funding from the NHS, it relies on donations and fundraisers to bring in extra money.
The Vintage Tea Party will be taking place Saturday 28 April 3pm-5pm.
Also coming up at Meadow House this year: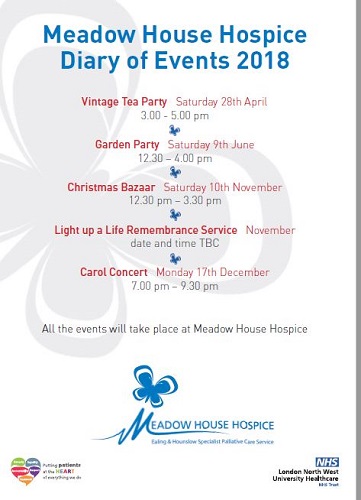 18 April 2018