63 homes could be built for households without cars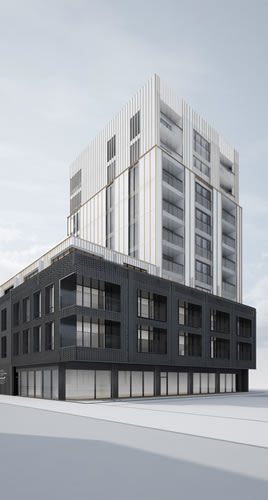 A new plan for developing Hanwell includes a block of 63 homes – but only for car free households. Residents will not be allocated any parking and will have to sign an agreement not to apply for any permits in the future. (There will be a couple of disabled slots and possible bike racks)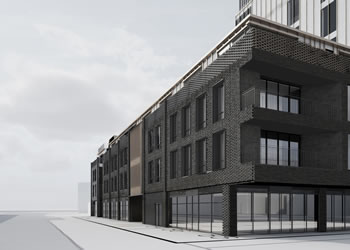 The developers, Lou Hanwell, are talking to Ealing council about the best way to enforce this – but a CPZ is likely. Daniel Stern who is managing the community consultation says:
'' The use of CPZs are a common method of minimising the impact of new developments on local roads across London. Hanwell's excellent existing transport links, alongside the incoming Crossrail Station would allow for new residents to live in the area without needing their own car.''
The proposed development will be between 64 and 88 Uxbridge Rd – between Gold's Gym to Hanwell Motors.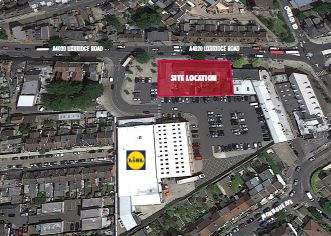 This stretch embraces the first shop owned by Jim Marshall selling drums then amplifiers – and not only is the development called Marshall Place in his honour but it's also hoped there may be a themed "Hard Rock" style Marshall Café/diner. (Presumably lots of meat loaf)
The plans show the front block will be 4 stories high and the rear ten.
The apartments on the upper stories will range from studios to 3 bed and will be aimed at young families, couples and professionals.
Drawings show a landscaped roof garden (with possible allotments) on the taller block and a "courtyard garden".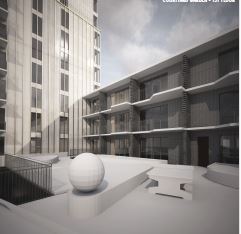 Speaking on behalf of Lou Hanwell Ltd, Miles Allen said:

"We are delighted to be able to present our plans to the local community. Ealing Council has identified the site as in need of regeneration and we feel that our plans would successfully achieve this and provide a big boost to the Hanwell area. Marshall is an iconic brand worldwide and the opportunity to revive its historic link to the actual site of the original shop opened by Jim Marshall is very exciting."
The company is welcoming feedback Daniel Stern on: 020 7234 3668 or alternatively by email at: danielstern@newingtoncomms.co.uk.

Viv Ellis
March 9, 2017