Inspectors give zero rating to Ealing Mangal on Uxbridge Road
A Turkish restaurant in West Ealing has been told to urgently improve after a health and safety inspection.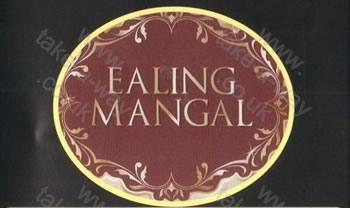 Ealing Mangal at 193 Uxbrdge Road was given an overall score of 0 by Ealing officers after a visit in November.
The rating is divided into three sections as outlined on the Scores on The Doors site.
Mangal was marked as 'bad' for Food Hygiene and Safety, meaning standards were low and there was a failure to meet statutory obligations.
The restaurant was marked slighly higher; 'fair' for structural compliance which includes cleanliness, layout and condition.
However inspectors said they had ' No' confidence in management which means they had a poor track record of compliance, little or no technical knowledge, little or no appreciation of hazards or quality control and no food safety management system.
We have asked Ealing Mangal for their response.
The Food Hygiene Rating Scheme (FHRS) gives information to consumers about food outlets, ranging from restaurants and pubs, to cafes, takeaways, hotels, and supermarkets, where they go to eat or shop.
The food safety officer inspecting the business checks how well the business is meeting the law by looking at: how hygienically the food is handled – how it is prepared, cooked, re-heated, cooled and stored,the condition of the structure of the buildings – the cleanliness, layout, lighting, ventilation and other facilities, and how the business manages and records what it does to make sure food is safe.
At the end of the inspection, the business is given one of the six ratings from 0-5. The top rating of '5' means that the business was found to have 'very good' hygiene standards
The information is publicly available for the 2,500+ businesses in Ealing.
11th January 2017