New Ealing classes will be starting in September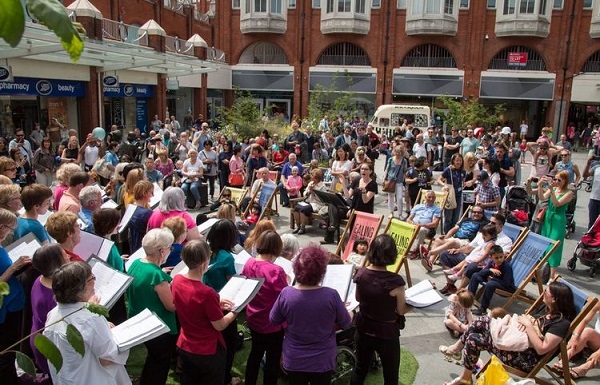 An increasing number of people are wanting to sing and an Ealing teacher is expanding her range of classes to meet the demand.
A recent study published in the journal Medical Humanities confirms evidence that singing your heart out in a group can make people happier by reducing symptoms of anxiety, depression, and loneliness. It is highly recommended that adults of all ages join a choir and engage in the opportunity to meet other people and sing together.
Elizabeth Lusty will be adding another venue to her Love2sing choir this September.

She says, "I started Love2sing in 2008 because I just love working with adults of all ages and making people smile. It's not just for those with a previous experience of singing, we are focused on the learning to sing, building confidence and being around like-minded people. Members of my choir are mums and dads, grandparents, carers and professionals all looking for a way to deal with all aspects of life including anxiety, depression and sometimes loneliness. It's a great way to meet others in a fun and relaxed atmosphere"
With adults striving to feel happier and healthier both physically and mentally, group singing has become a popular way for local residents to take some time out and have fun.

Adults of all ages are invited to try the choir out at one of the free taster sessions.

The South Ealing choir is led by Jessica Cherag-Zade. Jessica is a talented professional vocalist and exceptional choir leader with a wealth of experience teaching adult community choirs.


New Evening Branch Opening South Ealing
Grange Primary School, W5 4HN
www.love2sing.co.uk

8th July 2019