Drivers using Longfield Avenue need to be vigilant or will face fines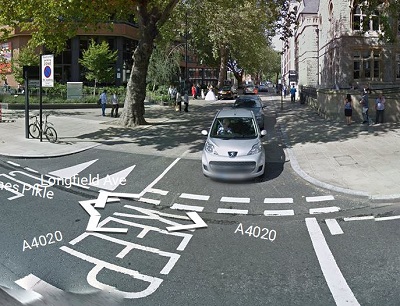 (pic Google street view)
There's been criticism over a new road system due to be introduced in Ealing Town Centre.
As part of a road safety trial from next Monday (18th April) drivers will no longer be able to turn left onto Uxbridge Road from Longfield Avenue. There will also be a ban on motor vehicles turning right from Uxbridge Road onto Longfield Avenue.

Ealing council say the changes are designed to make it safer for pedestrians and cyclists using Longfield Avenue and to reduce rat-running by drivers.

Executive director of regeneration and housing, Pat Hayes said: "There have been a number of accidents at this junction, including two last year where pedestrians were seriously injured. We will be closely monitoring the impact on local traffic and road safety during the six-month trial."
However the changes have been met with anger. Local residents believe it will lead to more traffic problems in the area with cars being diverted onto other roads.
Councillor Anthony Young, Conservative Spokesman said:
"The proposed changes is only pushing traffic on to more dangerous routes and regrettably, the Council has refused point blank to consult with local residents, who are all against the proposal. These changes are a vanity project by Council Officers to the detriment of the local area.

Road signs will be in place to alert motorists and anyone who makes an illegal turn will receive a penalty charge notice.
12th March 2016