Stone and Ceramic Warehouse help community project
Mosaic artist Rosanna Henderson and Vivien Dymock of the Log Cabin would like to say a huge 'THANK YOU' to Chris Grainger of Stone and Ceramic Warehouse in Stirling Road in W3.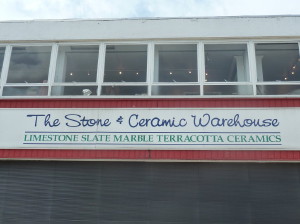 Following our appeal last week, Ealing Today approached Chris, Managing Director of Tile and Ceramic Workshop who is one of their key clients and regularly promotes his business on their websites.
He was very interested to hear about our community mosaic project at the Log Cabin and agreed to donate all the adhesive and grout we need for the duration of our 9 month project. He also supplied primer for the wood. However, as a 'bonus' he donated hundreds of French, glass mosaic tiles in a range of beautifully vivid colours. These will cover an area of 4 square metres which is just want we need as we aim to make 8 large cut out mosaics.

The Stone and Ceramic Warehouse has been based in Chiswick, just off Bollo Lane for 15 year and are great supporters of community events, assisting several local and national initiatives. They are currently sponsoring the 2012 Olympic and Paralympic Sailing Team. Chris says he is more than happy to donate items for the Log Cabin project, a very worthwhile organisation. As he says, they are a local company with a local, community client base so like to do their bit to give back to the community.

We are now in a position to really get going on the mosaics – the only thing we still need is the outdoor plywood to use as the base for the mosaics that will be going into the sensory garden. Ideally we require several large sheets (2metres x 2metres) that we can cut into various shapes.
If you are able to provide any wood or a monetary donation (each piece costs approx. £25) we would love to hear from you. To learn more about the Log Cabin Community Mosaic Project visit my website www.conkercrafts.co.uk or read the earlier article on the Ealing Today newsletter and website.
Rosanna Henderson – Mosaic Artist
Tel: 0761 134 033
Email: rosanna@conkercrafts.co.uk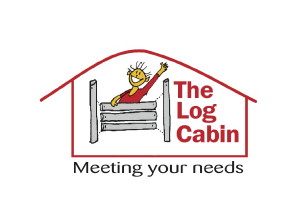 29th August 2012