Property programme finds new home for local couple
West Ealing has been featured in the property programme Location Location Location and was chosen by house hunters over nearby Chiswick.
The Channel 4 show focused on two sets of first time buyers, one couple, Kat and Ed, had been renting a one-bedroom flat in Chiswick and were keen to remain in the area where they played a lot of tennis and golf.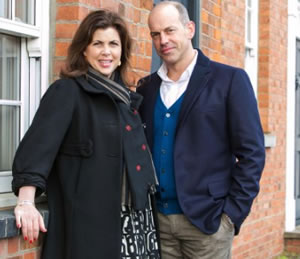 Presenter Kirstie Allsopp set out to help the couple find a place in 2009 when they had a budget of £300,000 to spend. They were shown a property near Devonshire Road in W4 which needed total refurbishment but declined this. She also showed them a two-bed house in Isleworth but they were not keen. She then brought them to a West Ealing maisonette priced at £289,950 which was ready to move into without any major work. An offer of £270,000 was accepted and the couple decided to purchase.
Fast forward seven years later and when Kirstie and Phil revisited Kat and Phil who were still in the west Ealing property, which is now worth £555,000. They had carried out a lot of work in the garden and just been granted planning permission to build an entrance from their first floor maisonette into the garden.
The programme can still be seen on Channel Four catch up for the next week.