Can the Conservatives defend their remaining seats in the borough?
The local elections taking place on 3 May look set to be a challenging one for the Conservative party in Ealing borough.
Polls are suggesting there has been a swing to Labour since the last election in 2014 and the Liberal Democrats will be hoping to make ground in one of the most pro-Remain local authority areas in the country. With EU citizens having the vote, unlike in the General Election and the EU Referendum, many local Conservatives are concerned that their party will be the subject of a backlash due to Brexit.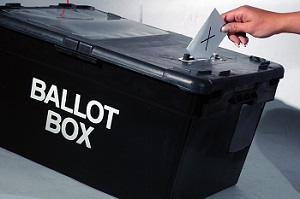 The bookmakers are currently making the contest for Wandsworth Borough neck and neck between Labour and the Conservatives, a change of control there would be a major blow to Theresa May. The possibility of a complete wipe out of the Conservatives in Ealing has been raised by some but as the analysis below shows this would require an even bigger swing to Labour than that need for them to take Wandsworth.
All of the wards held by the Conservatives are in areas around Ealing town. They currently hold 12 seats compared to 53 for Labour and 4 for the Liberal Democrats. EalingToday.co.uk has done an analysis of the votes in the key wards which shows the swing needed for Labour and the Liberal Democrats to make gains.
All wards in Ealing contain three seats with each voter being able to select three candidates. In our analysis we have ranked each seat within a ward 1,2 or 3 depending on the size of the majority of the sitting councillor over the closest candidate from an opposition party and calculated the swing needed. Normally the seat designated '1' would require the biggest swing to be taken. For the purpose of the analysis we have calculated the swing just on the basis of that needed by the best performing opposition party in the ward last time out.
Swing Require in Conservative Held Wards in Ealing
Ward (Seat)
Swing Needed
Result if Swing Achieved
Ealing Common (1)
0.6%
Lib Dem gain
Northfields (3)
1.7%
Labour gain
Cleveland (2)
2.5%
Labour gain
Ealing Common (2)
3.1%
Lib Dem gain
Northfields (2)
3.1%
Labour gain
Ealing Common (3)
4.5%
Lib Dem hold
Ealing Broadway (3)
7.2%
Labour gain
Hanger Hill (3)
9.8%
Labour gain
Ealing Broadway (2)
10.7%
Labour gain
Northfields (1)
11.1%
Labour gain
Ealing Broadway (1)
11.3%
Labour gain
Hanger Hill (2)
13.0%
Labour gain
Hanger Hill (1)
14.6%
Labour gain
Ward By Ward Analysis
Northfield
The Conservatives hold all three seats in this ward and look highly vulnerable in at least two for which a swing of just 3.1% is necessary for Labour to win. In the third seat the high personal vote achieved by David Millican, who is standing again makes the swing needed to take the seat held by him much higher. The Conservatives may also benefit from the lack of a UKIP candidate this time out. The Greens outperformed the Liberal Democrats in 2014 when fielding a full slate of candidates. This time they are standing just one hoping to gain the third vote of supporters of other parties.
The ward has a very significant proportion of voters that are EU passport holders from other countries at 18.2% according to the 2011 census. This number is likely to have risen markedly since that time. Even though most of these residents were not allowed to vote in the EU Referendum, the ward had one of the highest pro-Remain votes in the country at 71%
Northfield Ward Nominated Candidates - May 2018
Fay Block
Labour
Fabio Conti
Conservative
Paul Driscoll
Labour
Gavin Hughes
Liberal Democrats
Leslie Hurst
Liberal Democrats
Ian Kingston
Labour
David Millican
Conservative
John Mitchell
Liberal Democrats
Darren Moore
Green
Theresa Mullins
Conservative
Northfield Ward Election Result - May 2014
Candidate's name
Description
Votes
Elected
MILLICAN David
Conservative

1944

Yes

MULLINS Theresa Maria
Conservative

1655

Yes

REEN Mark Ian
Conservative

1594

Yes

TOMLINSON Anna Janina
Labour

1484

SMITH Peter
Labour

1449

VARMA Surinder Nath
Labour

1220

CHAPMAN Nicholas Andrew
Green Party Lead Candidate

703

DE LA MOTTE Bruni
The Green Party

615

ANTHONY Simon Ronald
The Green Party

582

KENDRICK Susan Margaret
Liberal Democrat

389

CALLAGHAN Martin James
Liberal Democrat

384

WALSH Ray
UKIP

305

GETTLESON Mike
Liberal Democrat

265

Total

9828

Ealing Common
Ealing Common ward currently has two Conservative councillors and one Liberal Democrat. Assuming that a swing to the Liberal Democrats means that their incumbent councillor is re-elected then the Liberal Democrats need only a 4.5% swing from the Conservatives to take the other two seats. They will be hoping that Brexit is a big factor in the election as the ward voted by 70% to remain in the EU and 17.7% of residents holding passports from other EU countries according to the 2011 census.
For Labour to take the two seats currently held by the Conservatives they would need a swing to them of 6.5%
The Conservatives may benefit from a lack of a UKIP candidate this time out.
Ealing Common Ward Nominated Candidates - May 2018
Praveen Anand
Labour
Jon Ball
Liberal Democrats
Joanna Dabrowska
Conservative
Abdi Duale
Labour
Barry Hartness
Conservative
Sindy Jassal
Labour
Craig O'Donnell
Liberal Democrats
Timothy Patten
Conservative
Mark Sanders
Liberal Democrats
Daniel Van Der Spuy
Green
Alex Zychowski
Independent
Ealing Common Ward Election Result - May 2014
Candidate's name
Description
Votes
Elected
REECE Roz
Conservative

1388

yes

DABROWSKA Joanna Klara
Conservative

1357

yes

BALL Jon Timothy Ashby
Liberal Democrat

1344

yes

SCOTT David Alexander Hill
Conservative

1231

HOLLIS Jenni
Liberal Democrat

1144

ASHWOOD Tom
Labour

1037

METCALFE John
Labour

958

O'DONNELL Craig William
Liberal Democrat

927

RICE Miriam
Labour

895

ROSSER Michael Lewis
The Green Party

557

TOY Angela Mary
UKIP

413

Total

10208
Cleveland Ward
The Conservatives hold just one seat in this ward and will do well to hang on to it with just a 2.5% swing to Labour required for them to make a gain here. The Greens will also be looking at the ward with interest as they outperformed the Lib Dems last time out.
Cleveland Ward Nominated Candidates - May 2018
Sitarah Anjum
Labour
Jo Baldwin-Trott
Liberal Democrats
Linda Burke
Labour
Ian Douglas
Green
Francesco Fruzza
Liberal Democrats
Isobel Grant
Conservative
Carlo Lusuardi
Labour
Liz Paice
Conservative
Ian Proud
Conservative
Athena Zissimos
Liberal Democrats
Cleveland Ward Election Result - May 2014
Candidate's name
Description
Votes
Elected

MURRAY Lynne

Labour

1826

yes

PROUD Ian Philip

Conservative

1766

yes

RODGERS David

Labour

1641

yes

DIOGO Pedro

Labour

1592

WILLIAMS Vanessa Julie

Conservative

1578

SALISBURY John Robert

Conservative

1530

SUMMERSGILL Freya Caroline
The Green Party

804

FRUZZA Francesco Rossano Alberto
Liberal Democrat

748

MAYCOCK John Bernard
Liberal Democrat

449

SANDERS Humaira
Liberal Democrat

422

Total

10460
Ealing Broadway
Three Conservative councillors hold the three seats in this ward having won substantial majorities in 2014. A lack of a UKIP candidate may help them defend the ward and Labour need a challenging 11.3% swing to take all of the seats. The Greens will also be hoping for a gain here having outperformed the Liberal Democrats in 2014. The big concern for the Conservatives will be how important Brexit is in the vote. The ward was the second most pro-EU in the borough during the referendum with 74% voting to remain and 18% of the population held a passport from another EU country in 2011.
Ealing Broadway Ward Nominated Candidates - May 2018
Colin Bastin
Labour
Meena Hans
Green
Seema Kumar
Conservative
Lainya Gillian Offside-Keivani
Labour
Joyce Onstad
Liberal Democrats
Nick Pearce
Labour
Patrick Salaun
Liberal Democrats
Toran Jorane Shaw
Liberal Democrats
Alexander Paul Thomas Stafford
Conservative
Anthony Christopher Bowes Young
Conservative
Ealing Broadway Election Result - May 2014
Candidate's name
Description
Votes
Elected

STAFFORD Alexander Paul

Conservative

1872

Yes

YOUNG Anthony Christopher Bowes

Conservative

1843

Yes

KUMAR Seema

Conservative

1614

Yes

BLACKER Liberty Arabella

Labour

1123

ANDERSON Robert

Labour

1114

CULHANE John

Labour

1091

HANS Meena
The Green Party

682

BROOKS Dorothy Anne
Liberal Democrat

524

SALAUN Patrick
Liberal Democrat

442

CARR Jon
UKIP

394

SANDERS Mark Kevin
Liberal Democrat

391

Total

10390


Hanger Hill
This is the safest Conservative ward in the borough and a massive 14.6% swing would be needed to take all three seats including that currently held by Joy Morrissey the party's candidate for Westminster in the last General Election. Their main concern, as in other wards in the borough, will be the high level of support for Remain at 71% and the high concentration of EU citizens in the ward which was at 18.3% at the time of the last census. The impact of this might be somewhat mitigated by Duma Polska or Polish Pride fielding a full slate of candidates in the ward although the impact of this is difficult to predict.
Hanger Hill Ward Nominated Candidates - May 2018
Shabir Ahmed
Labour
Kassem Mohammad Baksh
Labour
Tomasz Przemyslaw Chwesiuk
Duma Polska = Polish Pride
Kate Crossland
Green
Maria Vasso Aspasia Gerakaris-Michanitzis
Liberal Democrats
Anna Maria Kolczynska
Duma Polska = Polish Pride
Tony Miller
Liberal Democrats
Joy Morrissey
Conservative
Gregory Stafford
Conservative
Nigel Robert Sumner
Conservative
Catherine Ann Wallace
Labour
Adam Wiktorski
Duma Polska = Polish Pride
Jane Louise Wright
Liberal Democrats
| Candidate's name | Description | Votes | Elected |
| --- | --- | --- | --- |
| MORRISSEY Joy Rebekah | Conservative | 1872 | Yes |
| SUMNER Nigel Robert | Conservative | 1829 | Yes |
| STAFFORD Gregory James | Conservative | 1801 | Yes |
| KENT Amanda | Labour | 1134 | |
| HUSSAIN Amran | Labour | 943 | |
| WOODGATE Paul John | Labour | 879 | |
| VISARIA Ruby | The Green Party | 560 | |
| BROOKS Cameron David Mackenzie | Liberal Democrat | 421 | |
| WEST Peter Alexander | Liberal Democrat | 412 | |
| MILLER Tony | Liberal Democrat | 411 | |
| Total | | 10236 | |
Polling stations through the borough will be open on 3 May from 7am till 10pm .
If you are not sure which ward you are in or where you need to go to vote Ealing Council have a polling station finder which will supply you this information if you enter your post code.