This popular Pitshanger restaurant goes from strength to strength
Related Links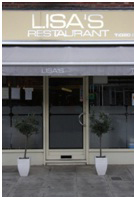 46 Pitshanger Lane, Ealing. It is open for lunch from Tuesday-Friday and on Sundays and for dinner from Tuesday to Saturday. The website is www.lisasrestaurant.co.uk
For more information please call Lisa on 020 8991 2319
Participate
Sign up for our free newsletter
Comment on this story on the
Lisa's Restaurant on Pitshanger Lane, W5, has seen recessions come and go and managed to weather the storms - how?
Great food, good value and a loyal clientele says the owner.
This well established and highly popular neighbourhood dining place is celebrating a remarkable 21 years in business this week.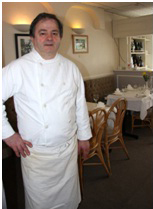 Chef Milan and his wife Lisa opened their restaurant in the height of the recession in the early 1990s. They had a clear vision of a friendly, neighbourhood restaurant offering good food in a warm and friendly environment. Over the years they have built up a loyal clientele with regulars including Ealing Rotary Club which holds its weekly meetings in the restaurant
Lisa and Milan put their success down to hard work, understanding what their customers like, good food , a warm welcome and great value. After 21 years Milan is still in charge in the kitchen and Lisa manages the front of house.
Talking about their 21st anniversary Lisa says, 'We're very grateful to our loyal customers who keep coming back for more and keep us in business. We wanted to say thank you which is why we're offering a range of treats to people who book a meal with us during our anniversary fortnight which runs from October 23rd.'
Happy Birthday to Lisa's!
24th October 2012