Northfields' toddler reunited with his missing toy
Related Links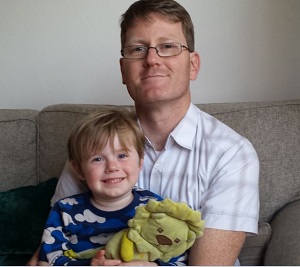 Steven and Ollie Hirschorn and Liley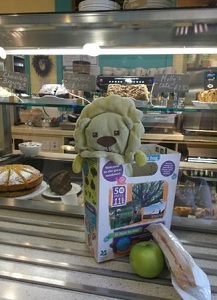 Enjoying lunch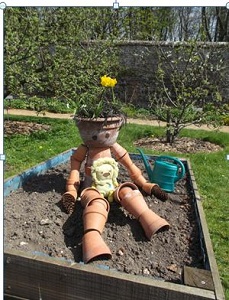 Catching some sun in the garden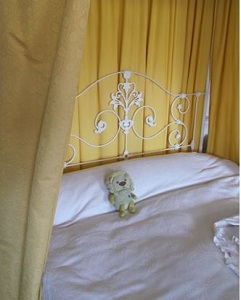 ...And so to bed
Participate
Sign up for our free newsletter
Comment on this story on the m
A three year old (and his parents) from Northfields is overjoyed to have been reunited with his toy lion after it had a bit of an 'adventure' at a National Trust property.
Ollie Hirschorn was upset when he lost, Liley, during a family trip over Easter to Hughenden Manor in Buckinghamshire - the former home of Prime Minister, Benjamin Disrael.
Fortunately staff found the toy and returned it along with a diary showing exactly what Liley had been up to.
Entitled 'My Adventures at Hughenden', a series of photos show Liley enjoying herself throughout the estate and informing Ollie 'I'm very pleased to be home but have had a great time at Hughenden!'
(Liley driving a buggy and exploring the National Trust property)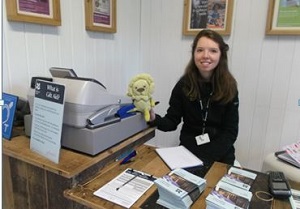 (Helping in the ticket office)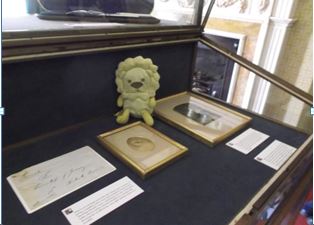 (checking out the history and treasures in the Manor)
Ollie has had Liley since he was 11 months old and although he has a spare one - as everyone knows - it's just never quite the same as the real thing.
Dad, Steven, 40, says Ollie could tell the difference and was 'on the verge of tears' when he realised it wasn't 'good Liley'.
Staff fortunately found Liley in a box on the top floor and when they returned her to Northfields they told Ollie all about what she had been doing on her mini-break.
Book Keeper, Gill Sandford, from Hughendon Manor said:
'' The lion had been with us since being lost at Easter and when Oliver's Dad asked if we could post it back I decided (Liley) the Lion needed to have an adventure before heading home. My self and a colleague had great fun following Liley on her adventure and are really pleased it has been so appreciated!''
Mr Hirschorn, a technical architect, says he's very impressed with the efforts made by Hughenden Manor:
'' We let Ollie open the package and were surprised to see all the extra bits and pieces - postcards, stickers, pencil and activity book, plus obviously the diary which took someone a little time to prepare. Ollie is too young to express himself fully, but he was clearly relieved to see Liley.
'' It was really sweet of the staff to pose the photos, they'd already done more than I'd expected when I reported our missing person by sending one member of staff around the house and another to the office to check if it had been handed in as lost property.''
Her says they're all very thankful that Liley and Ollie have been reunited and have now nicknamed Liley 'Benjamin Disliley' in honour of Hughenden and the former Prime Minister who lived there.
21st April 2015