Traffic delayed along Uxbridge Road after traffic accident this afternoon
A 64 year-old man's been injured after being knocked down at a dangerous crossing in West Ealing - just days after it was announced that plans have finally been approved to make it safer.
The accident happened at the Lido - the junction of Northfield Avenue and Uxbridge Road.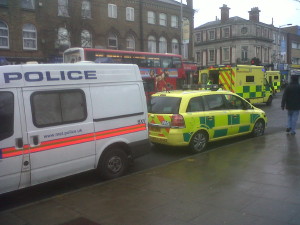 Traffic was delayed along both sides of the Uxbridge Road from around 1.40pm today (Friday 20th January) until the road was reopened as the emergency services carried out medical checks on the injured man.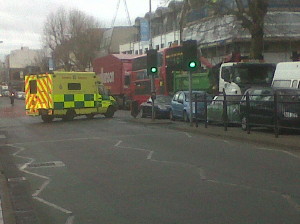 Local residents have been campaigning for many years to make this dangerous crossing safer and improvements will go ahead - including a green man pedestrian crossings on all arms of the junction; moving a bus stop on Drayton Green Road and changings to road markings and signage.
The man was treated in the ambulance for his injuries before being taken to St. Mary's hospital in Paddington.
20th January 2012