Concern as to whether some local facilities will ever re-open
Libraries in Ealing will be closing over the festive period but fears have been raised that some may be shutting their doors for good.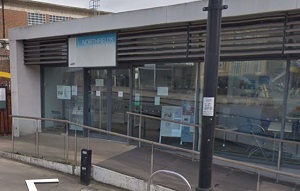 The council has blamed budget cuts and despite many protests and a huge petition, have been seeking to hand-over local services to volunteer groups with the idea that they would be run as Community Managed Libraries (CMLs).
It's not been revealed how many bids have been received as yet and it's been reported that a number of the branch libraries will be closing for 'three months' to allow the transfer from council to CML. Fears have been raised that some may never re-open.
We asked for details from Ealing Council and a council spokesperson, told us:

"All Ealing libraries will close on 21 December for the Christmas/New Year period.
"All bids to operate community managed libraries are currently being assessed with decisions being notified direct to the applicants in the week beginning 16 December. Dependent on the decision, libraries will remain closed to allow a handover period to be completed and we will be working closely with the successful groups to re-open them as quickly as possible."
5th December 2019