St. Benedict's apologises to victims and regrets former head's failure to plead guilty
Laurence Soper, aged 74, the former abbot of Ealing Abbey and Headmaster of St. Benedict's School has been found guilty of 19 counts of sexual assault against boys in the seventies and eighties.
He had been on trial at the Old Bailey where the court was told of a catalogue of abuse that took place between 1975 and 1982 over the course of a ten-week trial.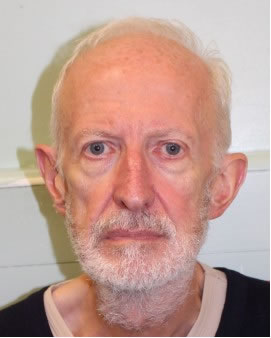 The jury heard that the boys, who cannot be identified for legal reasons, were subjected to sexual touching, penetration and beatings with a cane. The jury was told that several of the complainants came forward after reading about allegations of sexual abuse at the school on the internet.
The school has issued a statement through Lord Carlisle, who published a report into child protection issues at St Benedict's, castigating Laurence Soper for not pleading guilty and apologising to all the victims of his abuse saying that the school is a very different institution now.
The first allegation made against Soper was in 2004 by a former pupil who said he was sexually assaulted by Soper, in his office, whilst he was being punished. In February 2008, another former pupil was interviewed by police and he disclosed that Soper had sexually assaulted him before he was caned. Another former pupil contacted police in June 2010 as the result of publicity regarding the conviction of a different monk at St Benedict's.
Soper, who had moved to Rome, was contacted and arrangements were made for him to attend Heathrow Police Station in September 2010 where he was arrested, interviewed and then bailed pending further enquiries.
Two more victims were interviewed by police in November 2010 and January 2011 who reported similar allegations of sexual assault by Soper whilst they were caned by him.
Soper was being questioned by police when he went on the run in March 2011.
The investigation into Soper was taken over by detectives from Operation Winterkey, the Met's investigation into allegations of non-recent child abuse by persons of public prominence, and within institutions. Operation Winterkey officers worked with a number of law enforcement agencies including the National Crime Agency. On 11 May 2016, Soper was arrested in Kosovo following the production of a provisional arrest warrant. He was deported to Luton Airport on 21 August 2016, and was arrested and charged in relation to all five complainants. He was remanded in custody.
Detectives from Operation Winterkey interviewed another five victims who made allegations of indecent assault. Soper denied all the charges against him and said there would not have been any inappropriate or sexual contact during any disciplinary action.
Detective Superintendent Ang Scott, from Op Winterkey, said,"Soper was a manipulative individual who abused his position of trust as a headmaster of a middle school, who was responsible for discipline. Whilst preparing the boys for a caning, which is now illegal in schools, Soper asked them to remove clothes and he would then sexually assault them.
"This was a gross breach of his position, which has resulted in psychological trauma caused to a number of former pupils of St Benedict's. I would like to pay tribute to the victims in this case for the bravery they have showed in coming forward and reporting these offences and giving evidence in court."
The statement from Lord Carlisle reads as follows, "My client St Benedict's School is deeply concerned for and distressed by the ordeals faced by the victims of Laurence Soper, who have lived with the pain of his activities for so long. The school apologises unreservedly for the serious wrongs of the past.
"The School regrets that Soper did not have the courage to plead Guilty. The result has been that innocent victims, whom he abused when they were boys in the school, were compelled to give evidence. They were subjected to cross examination about matters in relation to which they were both helpless and innocent.
"The fact that these matters took place many years ago does not mitigate the pain and injustice endured by them.
"St Benedicts is now a completely different institution with a very experienced lay Headmaster; and lay dominated Governance, completely reformed and different from the monastery based governance in place when Soper served as Abbot of the nearby Abbey and dominated the school.
"The tough lessons of the past have been learned, and the errors and crimes of the past are in the daily consciousness and conscience of the school management. Child safeguarding is the top priority, alongside the highest level of teaching and the provision of an excellent learning experience.
"St Benedict's can and will never forget Soper's crimes. Nevertheless they are proud of the school as it now is, and as confident as ever they can be that everything is being done to ensure that such events cannot recur."
Soper will be sentenced on Tuesday, 19 December.
December 6, 2017