Investigation heard how dancers at LA Confidential had sex with customers
A judge has upheld a decision not renew the licence for Ealing sex club - LA Confidential.
It follows an investigation by the council's licensing sub-committee panel after serious concerns were raised about non-compliance and the operator's ability to manage responsibly.
The so-called 'premier gentlemen's club' claims to be ''Perfect for entertaining clients, incredible stag nights or just a spontaneous visit, LA Confidential is the best exotic club in London.''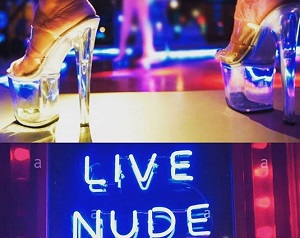 It had been under the spotlight for breaches of regulations after undercover officers visited the strip club following anonymous complaints.
They told the committee that they paid cash and were taken to a private VIP room where naked dancers performed sex acts, and offered to spend the night for £300 and the club's licence was revoked in June 2018.
Sitting at Ealing Magistrates District Judge Inyundo said,"These breaches were not sporadic but were endemic within the premises. There was a culture of non-compliance with the necessary conditions which either was known to all concerned within the premises (there being a financial benefit to them) or is evidence of a lack of control by those charged with compliance with the licence conditions".
The premises can appeal this latest decision to the Crown Court up until 22 March 2019, during which time they can continue to operate.
The refurbished club is due to reopen as a private members' club on Friday 15 March - we have requested comment from LA Confidential.
March 12th 2019