Kings Arms is under new management and had a major makeover
An historic Hanwell pub on the Uxbridge Road has just reopened under new managment.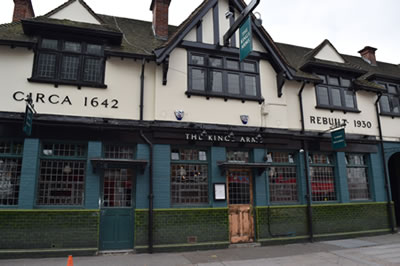 ( images courtesy Liz Jenner)
The Kings Arms which was rebuilt in 1930 is listed on CAMRA's National Inventory of Historic Pub Interiors which registers pubs that have remained largely unchanged for at least 30 years.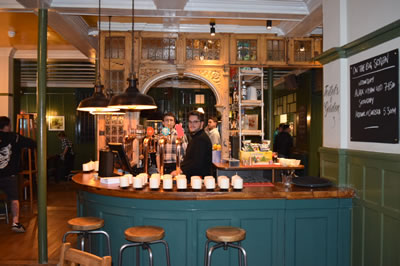 New owners are Frontier - a partnership between Ei Managed Investment and Food and Fuel ( operators of The Grosvenor also in Hanwell) taking their portfolio to six.
Peter Myers from the group says: '' The Kings Arms has undergone a major refurbishment - the rooms are lighter and brighter, most of the fixtures and fittings have been replaced and there's a new audio/visual system for showing Big Screen sports. There's a new kitchen too serving stone-based pizzas. Pizzas are just £5 Monday to Friday at lunchtime, and on Mondays, buy 1 get one free.
''We want everyone to feel welcome, from families with children in the daytime (kids are welcome until 8pm) to those ready to party in the evening. We're open until midnight on Friday and Saturday nights.''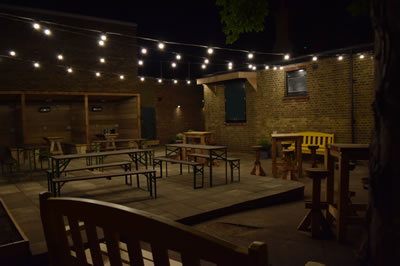 Hanwell resident Liz Jenner had a sneak preview before official opening and was pleased with the makeover.
She says: '' The pub was so grotty and run down before the refurbishment.I wouldn't have dared to step foot in there previously.The work been done in there has totally transformed it. Very tastefully decorated with lots of beautiful artwork on the walls.The garden is large with plenty of seating and lit nicely in the evening.The staff are very helpful and friendly and you can see the chef cooking from the main room.I can't actually believe that Hanwell is lucky enough to have this establishment in our midst. .
Among the brewers supplying The Kings Arms are locally loved Weird Beard, 40ft brewers (Dalston), Redchurch Brewery (Bethnal Green), Beaverstown Brewery (Tottenham) and The Five Points Brewing Company (Hackney).
25th May 2017