The Ealing Eye reports on local council developments
Ealing Today has been given permission to reproduce them.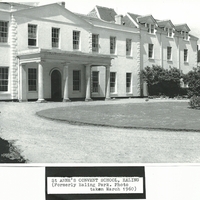 Long-awaited plans to build a new Ealing secondary school have moved a step closer.
Ealing Council has published a proposal to forcibly buy a site for Ealing Fields Free School.
The area in Little Ealing Lane is the former home of controversial faith school King Fahad Academy.
A compulsory purchase order for the land is being submitted to the secretary of state for education.
The school has a temporary site at Eversheds Sports Ground in Wyke Gardens, Hanwell.
A report to Ealing Council's children and adult services committee, says building company Mulalley and Company Ltd is currently working on a £1.9m contract on the temporary site.
It is building classrooms for pupils in years seven and eight and is expected to finish work at the end of this month.
A statement on the school's website says it is uncertain how long pupils will be taught there.
The statement says: "Negotiations to secure our planned permanent site, the King Fahad Academy, are continuing to progress at a very slow rate. Because of this, the owners of the site have been informed that unless the negotiations are concluded successfully within the coming weeks, Ealing Council will prepare the documents for the legal procedure necessary to secure the site.
"It remains to be seen whether securing the site will be resolved swiftly, or if a more protracted process will be needed. Naturally, this will have some bearing on how long we'll be in temporary accommodation."
The government approved an application to set up an 840-place free school two years ago.
The planned curriculum was to include the English Baccalaureate, which concentrates on more academic subjects.
Jessica Rose
The 'Ealing Eye' - is former freelance journalist Jessica Rose.
She reports on the social media platform Facebook on a range of planning and other issues which come before Ealing council.
You can read more Little Ealing history here
15 September 2016