Ealing schoolgirl's Mensa results put her in top 1% of population
An Ealing schoolgirl has become one of the youngest to gain the highest possible Mensa score of 162.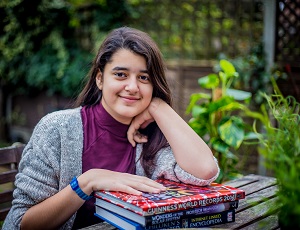 Kashmea Wahi, 11, from Brunswick Road, is in Year 6 at Notting Hill & Ealing High School and took the test to prove to her parents that she didn't need to spend extra time on homework.
162 is the highest possible mark which a child of her age can achieve in the supervised MENSA Cattell III B test and the mark puts her in the top 1% of the population.
She said: '' It's overwhelming to be compared with the likes of Stephen Hawkings and Albert Einstein; .... I believe it would take loads of achievements before anyone like myself could be in the same league as such legends. Anyway, I am buzzing with excitement!''
Kashmea finds time to be part of the Notting Hill & Ealing High School junior netball team, loves tennis and is a keen chess player. She is also interested in computers and programming and is about to try her hand at Java and Objective C.
18 January 2015