Distinctive items stolen in robbery last month
Detectives have released images of a number of distinctive items of jewellery stolen from Ealing last month.
The robbery occurred in Greenford during the late morning of Saturday, 7 February with the suspects making off with approximately £2,500 of jewellery.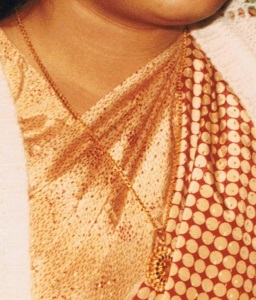 Detective Constable Mike Currie from Ealing Police's CID said:
"These are very distinctive items of jewellery, all of which have a strong sentimental value. The jewellery items are immediately recognisable and we would like to restore them to their rightful owner.
If you have any information, have been offered these items to buy, or if you were in the area at the time and saw anything suspicious, please contact the Robbery team at Ealing at Acton police station on 07824 598361 or call Crimestoppers anonymously on 0800 555 111."
18th March 2014