Exhibitions in Twickenham and Richmond to feature work of Jessica Rose
An artist from Ealing has been chosen to exhibit some of her work to celebrate one of England's most famous garden designers.
Orleans House Gallery in Twickenham and the Museum of Richmond is marking the 300th anniversary of the birth of Lancelot "Capability" Brown.
The exhibition, called Capability Now, will look at how modern artists connect with the landscape architect, who created hundreds of Georgian parks and gardens.

Two paintings in the show are by artist, Jessica Rose, from Hanwell. They show images of Syon Park in Brentford, a stately home with gardens partly designed by Brown.
Evidence of Brown's work can still be seen at Syon Park today, including the ornamental lake.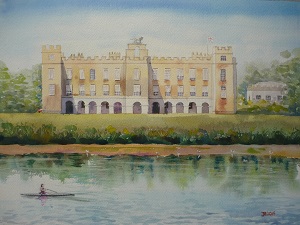 (Syon House from Across the Thames II - watercolour by Jessica Rose)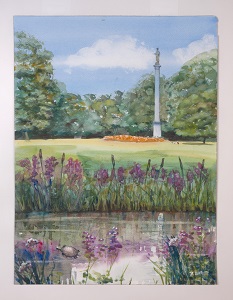 (Flora Column, Syon Park watercolour by Jessica Rose)
Miss Rose has also completed a series of nine paintings commissioned by Syon Park, which is owned by the Duke of Northumberland. Images of the pictures are available as greetings cards in the house's gift shop.
Brown was responsible for creating over 100 gardens, including those at Chatsworth House in Derbyshire and Blenheim Palace in Oxfordshire.
The landscape designer earned his nickname because he would tell prospective clients their land had "a lot of capabilities."
Capability Now runs between 13 Feb-19 June at Orleans House Gallery, which is open Tue-Sun from 10am-5pm.
The exhibition will then move to the Museum of Richmond, at the Old Town Hall in Whittaker Ave, from 01 July-29 October. The museum is open from 11am-5pm Tue-Fri and 11am-4pm on Saturday
13th January 2016