Southall man murdered in Kingston club
Related Links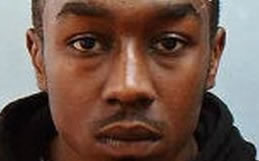 Jamie Sandersone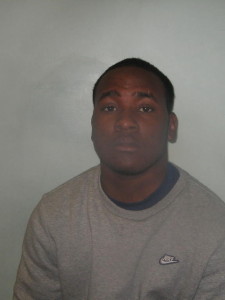 Jailed for life : Brandon Francis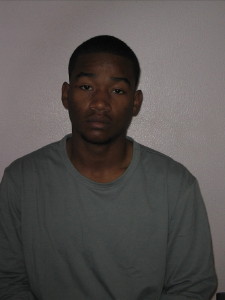 Jailed for life: Levan Greenfield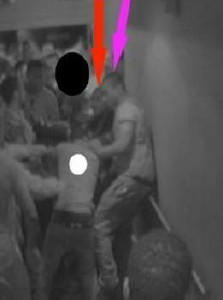 CCTV footage pink arrow denotes Levan Greenfield.
The red arrow denotes Brandon Francis
Participate
Sign up for our free newsletter
Comment on this story on the

Two men have been jailed for life for murdering a man from Southall in a nightclub.
The Old Bailey heard how rapper Jamie Sanderson, 20, was leaving the busy Oceania nightclub in Kingston after 03.00hrs on Thursday 25 October, 2012 when he became involved in an arguement with four men.
A fight followed and Jamie was fatally stabbed in the chest.
Brandon Francis, 19 of Standswood Gardens, Camberwell, London, SE5 and Levan Greenfield, 22 of Bath Close, Peckham, London SE15 were found guilty of the murder. Two others were acquitted of the murder.
The attack was captured on CCTV footage at the nightclub, allowing detectives to piece together vital evidence.
Detective Inspector Mark Lawson of the Homicide and Serious Crime Command said:
"Once again the use of a knife smuggled into the Oceana Nightclub has had devastating consequences for Jamie Sanderson's family who have lost a much loved father, son and brother. This was a cowardly and senseless attack by these men who were living violent lives to the extent that they believed that they could get away with killing a man as revenge for what started out as a petty argument as all parties were leaving the club.
I would like to thank the many witnesses who came forward and gave evidence and commend them for their bravery on the night. "I would also like to praise Jamie's mother and sister for their courage and dignity throughout this lengthy trial. None of the defendants have shown any remorse during the trial and shown a complete disregard for the victim and the impact it has had on the family. I hope that today's verdicts will bring them some comfort after everything they have had to go through."
18th July 2013