Bread business facing difficulties
Premier Foods, owner of Hovis, has announced it will be closing its Greenford bakery with a loss of 196 jobs.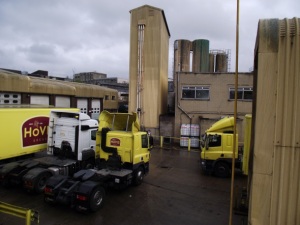 The company, which also makes Mr Kipling cakes and Bisto gravy, has seen its bread division hit by intense competition and a surge in wheat price inflation caused by poor weather.
More closures in Birmingham, Mendlesham and Plymouth will result in around 900 jobs cut.
Michael Clarke, chief executive of Premier Foods, said they were focussing on improving efficiency, quality and service levels to help grow the core Hovis business:
He said: "'We recognise the impact these actions will have for our employees at the sites affected.
'''Decisions will not be taken lightly but they are necessary if we are to build a strong and successful future for the bread division and those who remain with our business.'
The historic brand, began in 1886, and became well-known for a series of heart-warming adverts in the 1970s.
The 1973 advert 'Boy on Bike', filmed by Hollywood director Ridley Scott, was voted the nation's favourite advert of all time in 2006.
The closures are subject to consultation with employees but are scheduled to take place during the course of 2013.
20th November 2012