Fans of Nicky Hopkins can join the crowdfunding and be listed on the bench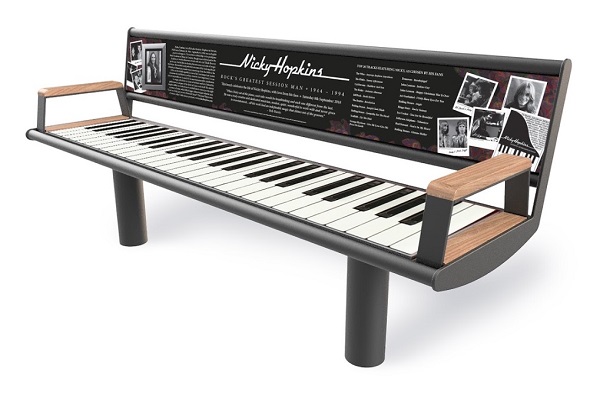 Plans are underway to unveil a memorial bench to a Perivale man described as ' one of the greatest session rock musicians of all time'.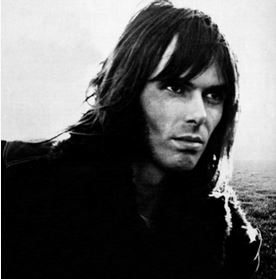 Nicky Hopkins (1944-1994) recorded and performed with many of the world's most well-known artists of the 1960s to the 1990s including the Rolling Stones, the Beatles, John Lennon, Paul McCartney, George Harrison, Ringo Starr, Jeff Beck, Rod Stewart, David Bowie, Ella Fitzgerald, Art Garfunkel, The Kinks, The Who.
Celebrating Nicky's life, the seat of the bench will look like a large piano keyboard while the backrest will display photographs of Nicky, his biography, the top 20 tracks he played on as chosen by his fans, as well as a quote from Bob Harris.

'' When Nicky sat at the piano, each take would be breathtaking and each one different from the last. He was a truly creative and dedicated musician, modest, quiet, wonderful to work with and never given to overstatement... all his work had an indefinable magic that shines out of the grooves." - Bob Harris
The bench is being crowdfunded through PledgeMusic, the online direct-to-fan music platform. From 12 noon BST on Monday 21st May 2018, for a pledge of £100 Nicky Hopkins fans can be a part of the world's only memorial by having their name listed on the reverse side of the backrest.
Their pledge will also allow them to put forward, via PledgeMusic's Update tab, their favourite Nicky Hopkins tracks to be considered for the Top 20 Tracks that will be listed on the bench. The Nicky Hopkins page on PledgeMusic will go live at 12 noon BST on Monday 21st May 2018.

Once the bench and admin costs are covered, all proceeds will go towards funding a music scholarship at London's Royal Academy of Music. Nicky himself won a scholarship at the Royal Academy in the 1950s.

The decision to honour Nicky in this way was that of Gray Levett, Nicky's former personal manager, and John Wood, a devout Nicky Hopkins fan.

Gray Levett: "It's unbelievable to think that Nicky won no awards for his stellar contribution to the music industry. Many fans feel, as do I, that he is the ultimate unsung rock hero and that he definitely deserves to be included in the Rock and Roll Hall of Fame. We hope this memorial will go some way towards acknowledging Nicky for his extraordinary talent. We're hoping that his bench will find its way onto London's rock tourist circuit, attracting fans from all over the world."

The bench will be unveiled at 12 noon on Saturday 8th September 2018 in Perivale Park by his widow, Moira Hopkins in the presence of the Mayor of Ealing.
22nd May 2018