The May event no longer taking place but hopes it can happen in October
In line with current guidelines it's been announced that the Hanwell Hootie - which had been scheduled for 9 May - has been cancelled.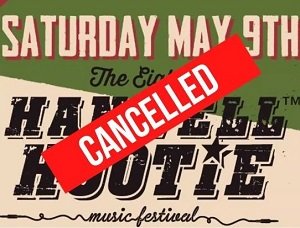 Organisers announced the sad news on social media but have offered a ray of hope.
They say, '' Rest assured, we won't be beaten and we will be back! We are looking at really pushing our social platforms with live streaming performances from the incredible bands that were due to play in May…you can still be blown away during these times of social distancing and self-isolation.
"In the meantime we thank everyone in the Hootie volunteer team who have worked so hard to get this year's event "90% ready" and our sponsors and donators who have generously helped to keep this amazing festival completely free.
"There are also plans hatching to run a version of the Hanwell Hootie in October, which we hope could be a great show of community togetherness in West London. Something for us all to look forward to, we hope you would agree.
"We wish you and your loved ones the best of health over the coming months and let's speak again soon.''
March 25, 2020