Hanwell Hootie shines on for sixth successful year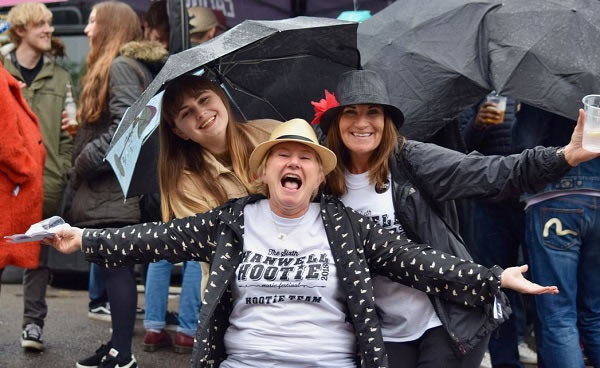 ( pic credit Liz Jenner)
Despite the persistent downpour all day and into the evening, Hanwell Hootie was the only place to be on Saturday (12 May). .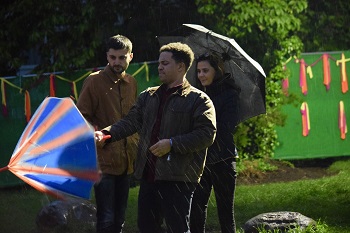 (Pic Liz Jenner)
Thousands of music-lovers braved the wet weather to hear more than 90 bands performing at 15 different venues at London's largest free one-day music event.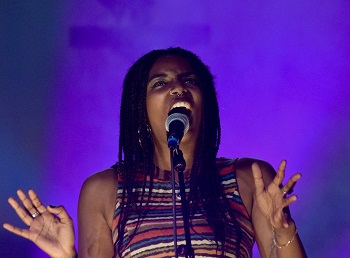 (Lycio: pic credit Liz Jenner)
Hootie director Faye Hamilton was delighted with the turnout, with the pubs all packed and the outdoor areas buzzing too, she said: ''Many people from all over London have clearly made it a fixture in their diary. And somehow the rain seems to have created a friendlier atmosphere this year, if that's even possible."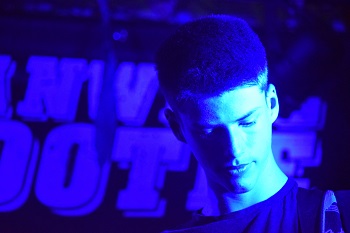 (Luca Firth: pic credit Liz Jenner)
Musical director Andy McRobbie added, "We've been overwhelmed by the positive response from both bands and festival goers. So many bands have said this was by far their best gig of the year, and that is testament to the love Hanwell showed them!"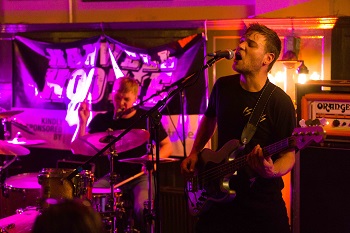 (Press To MECO: pic credit Paul James)
The Hootie commemorates Hanwell's link to the iconic Marshall Amplifier, first sold by Jim Marshall from a shop on Hanwell High Street.

Jon Ellery, Managing Director of main festival sponsor Marshall Amplification, said "We are delighted to sponsor the Hootie that honours the legacy of Jim. Live music is as important today as it has always been, and this community driven event is a great example of celebrating those who love to perform."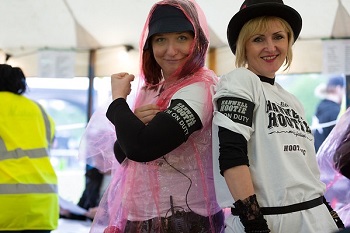 (Volunteers: pic credit Paul James)
And for the sixth year running, it was the army of almost 400 volunteers who ran the show, doing everything from introducing acts on stage and decorating venues to litter-picking the next morning. Monica Lomas had volunteered for the second time. Her verdict? "Anything that gets everybody out and doing something together has got to be a good thing for the community, full stop."
This year the Hootie encouraged festival goers to show their appreciation by donating money into collection buckets at each venue.
Director June Martin says they want to keep the festival free but need support to continue do so: "We're hoping that by asking for donations on the day, and through our new crowdfunding site, that we'll be able to continue to showcase emerging talent and secure the Hootie's future into the long-term."

Ealing Council leader Julian Bell was amongst the revellers and added his praise for the event:

''The biblical deluge could still not dampen our spirits, and it's been a bigger and better Hanwell Hootie than ever before. Hanwell has got that special, almost 'village' feel, and this is an expression of that really close community spirit."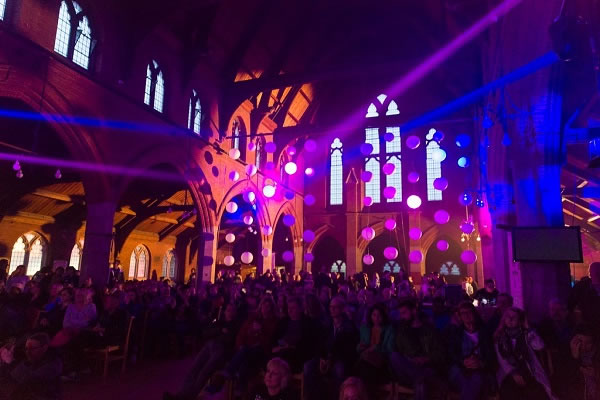 (St Mellitus Church : pic credit Paul James)
May 15th 2018