Ada Lovelace and Ealing Fields High School given planning permission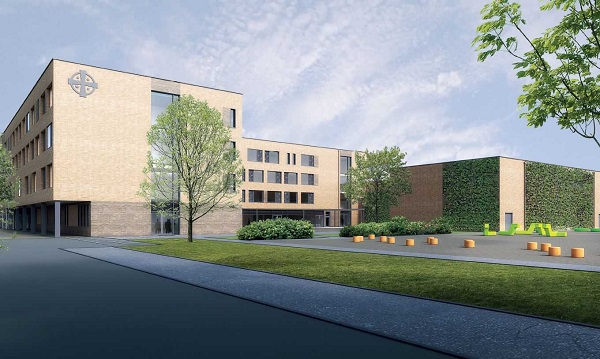 (Artist impression of Ada Lovelace school)
Ealing Council has given the go-ahead for the permanent school sites for both Ada Lovelace CofE High School and Ealing Fields High School.
Both schools have already opened in temporary accommodation in response to Ealing Council's need to address the significant shortfall in secondary places, particularly in the east of the borough.
Ealing Fields High School, which joined the Twyford Cof E Academies Trust (TCEAT) in September 2017 is now in its third year of operation. Currently years 7-9 are housed on a temporary site in Wyke Gardens.

The building project for its permanent home on Little Ealing Lane includes extensive repair and restoration of the Grade II listed Place House, which has a long history of education use. formerly as St Anne's Convent School and in later years as the King Fahad Academy.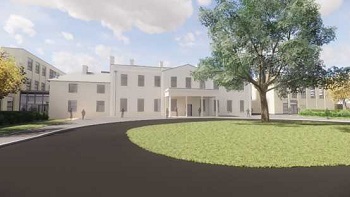 Ada Lovelace CofE High School opened in September 2018 with 125 pupils temporarily housed at William Perkin CofE High School. The new school building on the former Barclays Sports Ground will have capacity for 1,330 students when full and will provide sports and community facilities for use outside of school hours as well as state of the art facilities for pupils.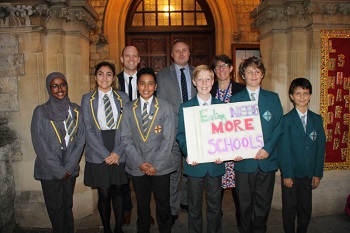 Dame Alice Hudson, Executive Headteacher of Twyford CofE Academies Trust said, "We are delighted to have reached this important milestone for both Ada Lovelace and Ealing Fields High School, which will give security to all of our current students as well as parents who are currently making decisions about where to apply for high school for September 2019."
The news addes to a celebratory week for Twyford CofE Academies Trust which has been celebrating following the release of DfE performance tables in which which William Perkin was ranked 8th highest in the country for progress-8 out of a total of 6530 secondary schools for their first year of GCSE results.

October 25, 2018