Clifford Doyley had been banned from Heron House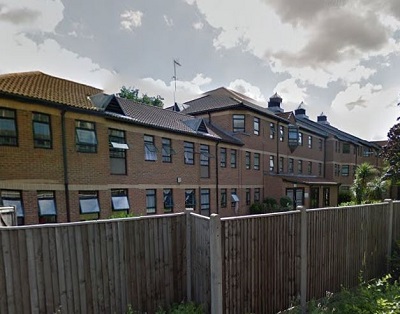 (Heron House picture Google street view)
A man's been jailed after breaching an injunction order at a sheltered housing scheme in West Ealing.
Clifford Doyley, 52, received a six-month sentence at a court hearing on 29 April following his arrest at Heron House, a sheltered housing scheme in West Ealing, for the second breach of an injunction order stopping him from entering the grounds.

Mr Doyley had been living with his elderly mother at the scheme in breach of her tenancy, where other residents and their visitors had become increasingly concerned and intimidated by his presence following verbal altercations and allegations of theft.

The council's safer communities team was granted the injunction order against him on 24 March at Brentford County Court as the result of serious safeguarding concerns for the elderly residents at the scheme. The order meant Mr Doyley was liable for arrest if he entered Heron House or its grounds and would be brought before a judge for disobeying the injunction, which carried a punishment of up to two years imprisonment.

On 12 April, he was arrested at the scheme for breaching the injunction order for the first time. He was remanded in police custody and sent to court the following day, where he received a two-month suspended sentence for the duration of the order.

Police were again called to Heron House on 29 April after a member of the sheltered housing staff witnessed Mr Doyley entering the grounds. He was arrested on site and taken to court for the second time, where he received a six-month custodial sentence.

Councillor Ranjit Dheer, cabinet member for safety, culture and community services, said: "The lives of vulnerable residents at this sheltered housing scheme were being blighted by the anti-social behaviour of Mr Doyley, who showed a total lack of respect for them, his mother and the law. I am pleased by the swift, robust action taken by our officers in partnership with the police, resulting in a fitting custodial sentence for him. Our residents have every right to feel safe and secure in their homes and I urge them to report any similar incidents without fail."

Chief Inspector Sharon Heyes said: "This fantastic result demonstrates the partnership's commitment to protecting our most vulnerable residents. By obtaining the injunction swiftly and ensuring immediate arrest when he breached it, Mr Doyley has been held to account for his unacceptable behaviour. Ealing Council, police and Parkguard will continue to work together to identify and tackle behaviour of this kind wherever it occurs.'

Residents can contact the safer communities team to report anti-social behaviour at safercommunities@ealing.gov.uk or on 020 8825 5994.
24th May 2016