Liberal Democrats urge residents to protest over Heller House
Ealing Liberal Democrats are calling on local residents to contact their Labour councillors and pressurise them into reversing their decision to close Heller House.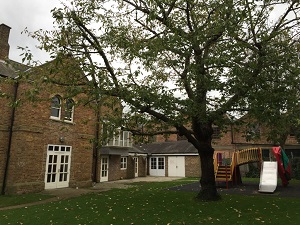 Heller House is the only care facility for young people with special needs in the borough and despite fierce opposition Ealing council voted to close the facility claiming the building was 'not suitable for the complex needs of disabled children.'
Liberal Democrat opposition councillors say Heller House mustn't go without a fight and want the threatened closure to be fully debated by a scrutiny committee this Thursday (10th March).
Councillor Gary Malcolm wants residents to get involved and try and get the decision reversed.
He says: "Coming hot on the heels of other cuts to important social services, this closure will be a hammer blow to those who depend on Heller House.
"I urge local residents to contact their councillors and put pressure on them to vote with the Liberal Democrats to save this vital service."
Ealing council has said it 'will continue to meet its statutory obligation to provide respite care to eligible families by supporting individual choice and where required commissioning packages of care from respite providers in Ealing and neighbouring borough
8th March 2016