University of West London to become home of Archive and Exhibition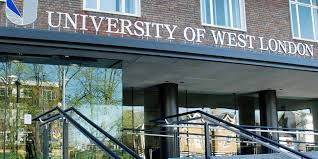 The University of West London (UWL) looks set to become a major centre for Heathrow archives.
It's been awarded £79,400 from the Heritage Lottery Fund (HLF) and £100,000 from Heathrow Airport to become the home of the Heathrow Archive and Exhibition.
Items from the Archive date back to the 1940s and include historical travel brochures, pamphlets, old uniforms, photographs and film footage.
The Archive was originally held and displayed in Heathrow's oldest passenger terminal, Terminal 2. Following the refurbishment of Terminal 2 in 2009, the Archive was moved to ensure it was preserved.
Commenting on the award, Professor Peter John, Vice-Chancellor of UWL, said:
"We are delighted to have received the support of the Heritage Lottery Fund and Heathrow Airport, and we are confident that the project will enable countless people to access and appreciate the rich history of Heathrow airport. In the University's catchment area, Heathrow is a leading business partner, and this generous contribution from both organisations will allow us to provide even further potential and opportunities for our students."
The grant from HLF will establish part-time posts for an Archivist and a Curator, as well as the appropriate training of its staff in handling the collection. Heathrow's contribution for the 'Heathrow Archive and Exhibition' will allow the items to be preserved.
Stuart Hobley, Head of Heritage Lottery Fund London said: "Everyone knows Heathrow is one of our busiest airports and the history behind it is fascinating; from jetting off on holiday to the lives of those who have worked there, and this project will help to secure the archive behind those remarkable stories. Thanks to National Lottery players, the sky is certainly not the limit for understanding the heritage of Heathrow!"
John Holland-Kaye, Heathrow Chief Executive said: "Over the past seven decades, Heathrow Airport has seen millions of people and their stories come and go through our departure and arrival halls. Our airport is more than concrete and glass, it is a front door to the UK or the last bit of British soil you step on as you travel out. We are delighted that the Heritage Lottery Fund recognise the significance of our archive and are joining us in providing funding to the University of West London. This archive and exhibition will allow generations to come to learn more about the important role Heathrow has played in British culture and the economic development of West London."
UWL hopes to open the exhibition by 2019.
14th September 2016