Major milestone in the creation of Elizabeth line
Transport for London (TfL) has taken over the Heathrow Connect services which run through Ealing between Paddington and Heathrow Terminals Two, Three and Four.
TfL is also taking over the half hourly Great Western Railway (GWR) services from Paddington to Hayes and Harlington.The services will become fully-fledged Elizabeth line services when the main launch occurs - which is due to happen in central London in December.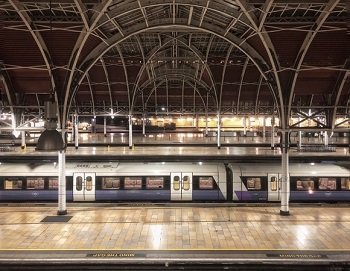 The new railway, jointly sponsored by the Department for Transport and TfL will connect stations such as Paddington to Canary Wharf in only 17 minutes.
Although TfL zones to not apply to Heathrow pay as you go fares, for the first time, customers will be able to use pay as you go with Oyster and contactless across the route all the way from Paddington to Heathrow.
As part of the integrated service, daily fare capping for Oyster and contactless and weekly fare capping for contactless will apply, with travelcards that cover Zone 6 able to be used on services to Heathrow. For daily and weekly capping, Heathrow will be designated as 'Zone 6', meaning that 'pay as you go' customers travelling to and from the Airport from within Zones 1-6 will never pay more than the daily cap of £12.50.
Val Shawcross, Deputy Mayor for Transport, said: "The opening of the Elizabeth line this year will transform travel across London, and TfL taking over services to Heathrow is a major milestone in the project. From Sunday, people travelling to Heathrow will now be able to benefit from Oyster, contactless technology and cheaper fares, providing a better service for thousands of Londoners and visitors every week."
Rail minister Jo Johnson said that the move will transform rail travel for over 200 million passengers across the south east each year.
"When fully open in 2019 the Elizabeth line will provide a faster connection to Heathrow, as well as giving people new interchanges to Gatwick and Luton airports via Thameslink services at Farringdon and helping drive forward economic growth and business opportunities."
May 22 2018