Celebrating 160 years of history with a free exhibition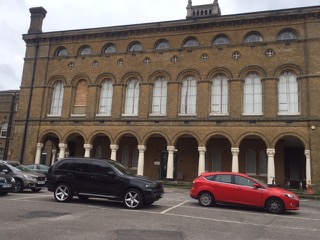 An exhibition celebrating 160 years of Hanwell Community Centre has just opened.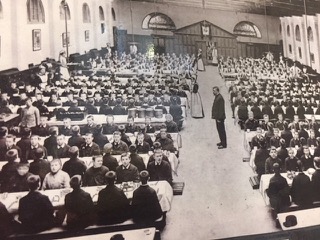 Dining room (as was) at Hanwell Community Centre
Until Sunday November 5 visitors to the centre, in Westcott Crescent, can learn about the history of the Grade 11 listed building and see photographs, exhibits and artwork done by local groups.
From 1857 to 1933 the building was a boarding school for up to 1200 poor and disadvantaged boys and girls – most famously Charlie Chaplin – providing schooling and training. It's the only Victorian Poor Law School left standing in London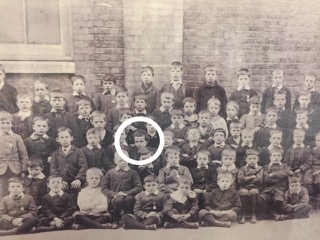 A young Charlie Chaplin at the school
Chaplin's memories of his days in Hanwell are not good "a forlorn existence" - but then he had been split up from his brother, and publicly caned for being wrongly accused of starting a fire in the boys' toilets. Who knows of this harsh treatment contributed to his later predilection for the sexual pursuit of young girls which make Harvey Weinstein look like an amateur?
It's interesting looking at details of life at the school. They were nearly self sufficient with a well, their own sewage system, a hospital, a dairy and farm. Thus, they employed far more than teachers – blacksmiths, people to look after the animals, a tailor, shoemaker, gardeners, engineers.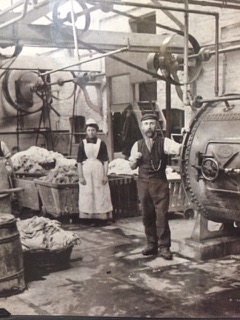 By 1937 the majority of the buildings were demolished to build council houses – today's Cuckoo Estate - what remains today is the administration block and dining room. The buildings and Cuckoo Park are now registered as an Asset of Community Value (but then so was part of Warren Farm).
Run today by the Hanwell Community Centre Consortium, the centre offers an array of sports, art and leisure activities.
Dominique Morgan one of the trustees says" first and foremost the exhibition celebrates the social and architectural heritage but we also want to raise awareness of what a rich role it's played in British popular culture.''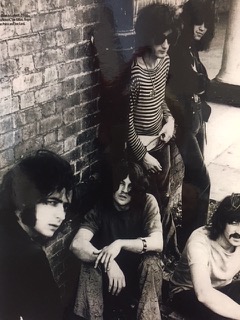 Deep Purple (who are still going!) rehearsed at the centre back in the day.
The exhibition, on the ground and lower floor, encompasses the architectural and an social history (The Matron was paid 19 pounds 8 shillings and 8 pence) there are illustrations from Victorian times right up to the 2000 movie Billy Elliott starring Julie Walters and a very young Jamie Bell - which was partly filmed there.
In the basement are more pictures and a small museum housing all sorts of appliances and toys.
The free exhibition is open 10am-9pm weekdays and 10am-5pm at weekends.
Now, who knows why it's called Cuckoo School and estate? No-one I have asked has any idea.

Viv Ellis
26th October 2017