Actor Mark Strong is latest celebrity to grace the area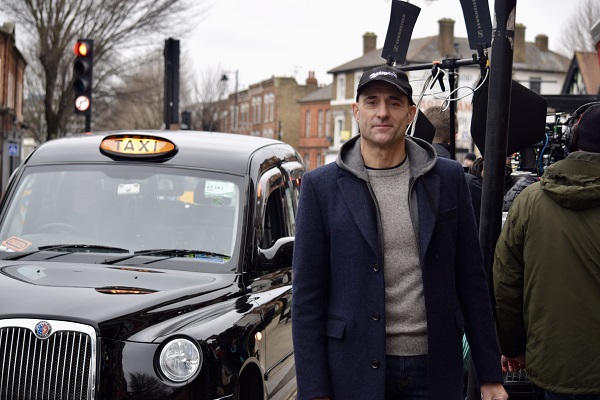 (All pictures courtesy Liz Jenner)
Following in the footsteps of the ever popular Luther star, Idris Elba , (spotted last year filming at The Viaduct pub in Hanwell), locals have just been treated to another celeb appearance.
TV and Film star Mark Strong's credits include a huge range of dramas including Our Friends in The North (1996) Tinker Tailor Soldier Spy (2011) and Kingsman (2014/17).
The 55-year old has been on the Uxbridge Road in W7, for a new Sky drama called 'Temple' - an eight-part series described as a dark comedic thriller about a surgeon working in an illegal underground clinic.
"Temple is a story of fate, chaos and consequence and asks how far you would go to save the person you love."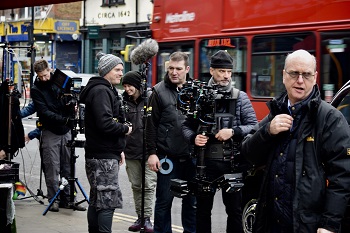 The actor will star alongside the Dutch actress, Carice van Houten who's best known as Melisandre in the HBO series Game of Thrones.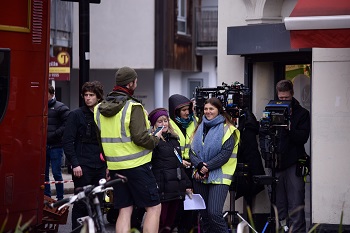 Local celebrity snapper Liz Jenner was on scene and chatted to the star.
She told us, '' He kindly made sure I knew the details of what was being filmed . He was filming a scene which involved getting into a black taxi outside the Halal butchers shop . There was much excitement from the locals who were busy watching and the coffee shops were full of people trying to get a good view.''
The TV cameras are currently favouring this part of the borough. BBC 1's award winning drama The Bodyguard and most recently ITV's Manhunt have featured familiar locations with Elthorne School proving particularly popular.
8th January 2019