Viv Ellis reports on the community event at Elthorne Park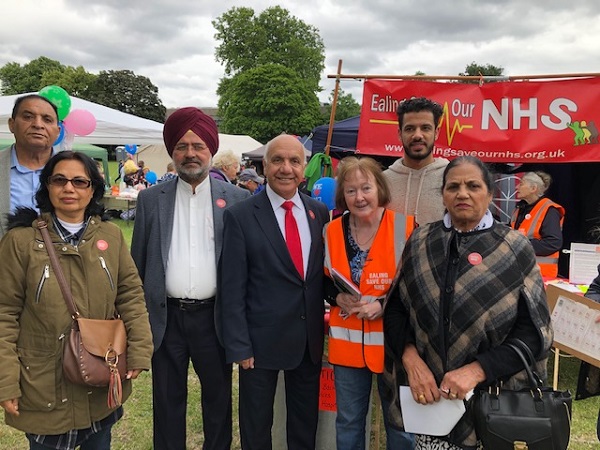 ( MP Virendra Sharma)
The 121st Hanwell Carnival took place this Saturday (15 June) at Elthorne Park – and the weather was (generally) good not hot and sunny but at least the Heavens didn't open.
Virendra Sharma, MP for Ealing Southall, said, "This is an incredible annual event and the fact that it's all done by volunteers is simply amazing."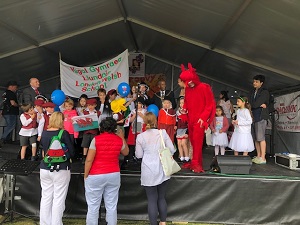 (The Welsh School won the prize for best school in the parade )
On the down side – there was a live commentary on what was going on but whoever was doing it didn't seem to know that if you have a microphone YOU DON'T HAVE TO SHOUT. Several stall holders complained to me about it.
The music stage this year was so, so dull. Unbelievably dull. The Hanwell Ukelele Group - who've performed many times on the much-missed Community Stage - did do a good set – I just wish they'd up the ante on their choice of material sometimes and put in some more adventurous numbers.
But on the Music Stage as a tribute, was a picture of Helen Hardy – a very hardworking volunteer with the event who sadly died earlier this year.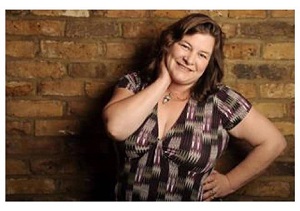 (Helen Hardy)
For the second year running Westside Radio – like Carnival a not-for-profit run by volunteers – was left out. For years their presenters have introduced acts on both the Community and Music Stages (as they do with the Hootie). I've asked the carnival organisers why and it seems to come down to miscommunication – the right person not being able to find the right phone number. Shame, as they have some really talented people and it's a chance for them to get useful work experience.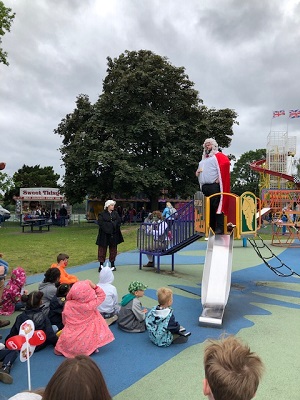 (A Wonderful Adventure perform Wind in the Willows)
One new attraction was performances of The Wind in The Willows by theatre group A Wonderful Adventure. Lots seemed to enjoy it though it was a bit difficult to hear as it was windy by the time I watched.
More signatures were collected at the carnival adding to the petition over the future of Hanwell library. The petition reads:

"We the undersigned call on Ealing Council to listen to the community and abandon its plan to attempt to force the community to run Hanwell library. "We believe that Hanwell Library is an irreplaceable, highly valued, easily accessible and essential service which should be retained and provided by the Council out of Council taxes against a strategic plan to improve the service. It should not be run by a Charitable Trust or a community or other voluntary organisation which would take control for the standard of service away from Hanwell's electorate.
"We do not want Ealing Council to close Hanwell Library, use the purpose-built building to deliver other Council services, or even to sell it for development."
Nearly 2,000 have now signed (online and on paper) and Hanwell Library Users' Group and Hanwell Community Forum have submitted it to the Assistant Director, Libraries Services, for inclusion in the analysis of the consultation on Ealing Council's draft Libraries Strategy.
Viv Ellis
17th June 2019