Major new exhibition at Ealing's For Arts Sake Gallery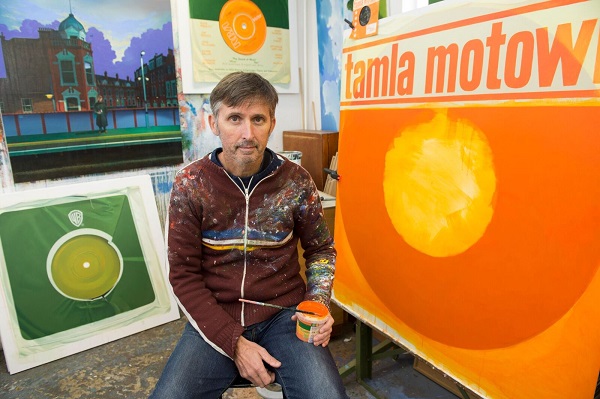 A new exhibition opens in Ealing this Friday (22 September) combining a love of music and art.
' Illustrated Songs and Other Works' was sparked by Martin Grover's lifelong passion for collecting old '45s.
The south London based artist graduated with an MA in Fine Art from the Royal Academy Schools in London in 1987. He works in acrylic and screenprint, and has exhibited worldwide.
In his latest show at Ealing's For Arts Sake gallery on Bond Street he presents an emotional illustrative response to the lyrics of such songs as Glen Campbell's Wichita Lineman, Debris by Faces and The Kinks' Waterloo Sunset.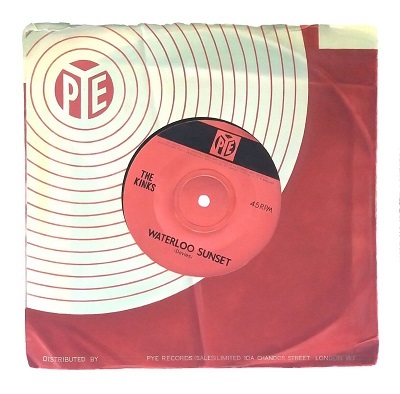 He says, ''The songs I choose are very descriptive so interpreting them is relatively easy, but it's trying to distil the emotion of the song into one image that is the key. I suppose the songs all have an element of loss and an inherent sadness to them, which has often been the default setting of much of my work over the years.''

( Ode to Billy-Joe)
Citing 60s/70s soul, country, bluegrass, Americana and folk among his eclectic musical tastes Martin also credits his particular love of Northern Soul to his good friend, fellow artist and printmaker Rob Ryan: "When we were at Trent Polytechnic in the early 1980s I was introduced to Northern Soul by Rob. I found the emotional impact of the music quite exhilarating and still do," he recalls. "Also I found that I really liked dancing!"
He adds, "I have always used music as an inspiration for my art. As a teenager I copied album covers on to my bedroom wall and often did portraits of my favourite artists – at the time the likes of Led Zeppelin, Neil Young, The Who, Van Morrison. Years later, in 2002, I was commissioned to paint four singles in a trompe l'oeil manner. This was to be the start of a series that continues today."
Exhibited alongside the music-inspired art is his 'other work' – wry sideways looks at London's urban scenes, which juxtapose the mundane with the playful.
Streets, bus routes and shop fronts are reimagined as stage sets for the artist's daydreams, jokes and half-remembered anecdotes.
Pieces include his 3D acrylic on board sculptures of bus stops, such as 'Buses of Burden', as well as his witty 'Procrastination Club' series and the evocative Waiting for a Train (Brixton Skyline).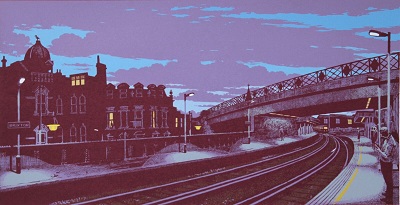 The exhibition is free to enter with all works available to buy.
Exhibition opens from Friday 22nd September to Sunday 15th October 2017.
September 20 2017