Blow for community with announcement about The Grosvenor on Oaklands Road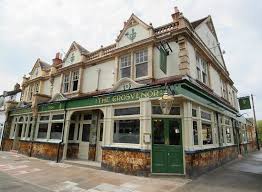 The Press Association have reported that The Restaurant Group (TRG) is closing all its pubs permanently as a result of the coronavirus outbreak including one in Hanwell.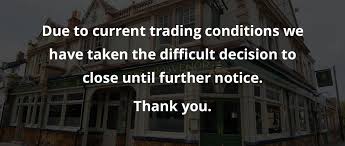 This had been the notice on the website however, The Grosvenor, which dates back to 1904, is part of the Food and Fuel group and faces closure along with ten others in the London area including The Roebuck and the Steam Packet in Chiswick.
TRG announced at the same time that their Chiquito restaurant chain was going into administration with most of their branches closing. Overall 1,500 jobs will be lost in the group because of the closures.
A spokesperson for The Restaurant Group said that "Covid-19 has had an immediate and significant impact on trading across the group".
The group had already issued a profits warning earlier in the month due to falling sales and announced plans to cut costs, capital expenditure and talk to landlords about rent reductions.
Frank Davis was landlord of the Grosvenor for many years during the 1930's. He was also the managing director of Brentford Football Club and the vice chairman of the Football Association.
Read more about the pub's history here.
March 27, 2020