Letter sent to parents over increasing incidents reported close to Grange Primary
Parents are demanding that police do more to stop open drug dealing near an Ealing Primary School.
It follows information they've received from the headteacher of Grange Primary in South Ealing from the Ealing Common Safer Neighbourhood Team.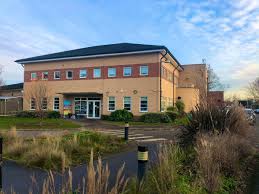 The letter says: '' We have had reports from the Ealing Common Safer Neighbourhood team about increased incidents of drug dealing and drug taking in Roberts Alley and the Churchyard. In addition, we have noticed an increased number of silver gas canisters discarded on the floor.
''Please be vigilant and make sure your children stay safely away from drug paraphernalia and strangers on their journeys to and from school. If you have Y5 or Y6 children travelling alone, please speak to them about their safety to make sure they stay clear of these people and situations.
The playground and school gates are always monitored and fully staffed, but obviously we cannot monitor the areas outside of school. If you see anything suspicious, please contact either the police main numbers of 999 or 101 (non-emergency) or the Ealing Common Safer Neighbourhood team. We educate the children about their safety in our PSHE lessons, but extra reminders from home are invaluable; so thank you in advance for your support in this.''
One parent told us '' This is very worrying and needs to be stopped. Where are the police and why aren't they taking action?''
We have contacted Ealing Common Safer Neighbourhoods Team and await response.
March 10, 2020