Campaign trail sees Damien Green and Joy Morrissey at Go View London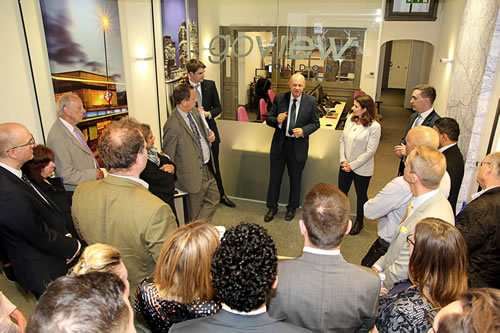 Ealing estate agents Go View London paid host to Damien Green, Minister for Work and Pensions and local Conservative candidate for Ealing Central and Acton, Joy Morrissey,
Mr Green and Ms Morrissey spoke to employees and gave their views on the economy and the successs of British business.
Donald Collins, Sales Director, gave a brief introduction highlighting the company's success in recruiting and employing individuals in the property industry, how the company reinvests back into the local economy and community and how Go View London has grown organically to be one of the biggest independent estate agents in West London.
Mr Collins said "It was great that they took a considerable amount of time in the office talking to our employees and we really appreciated that they chose to visit and give the benefit of their experience and vision for the area.
"Joy Morrissey has been a great supporter of local businesses in Ealing and has been a key person in organising the local business club which has been a great resource for all local businesses, big and small, to collaborate, share ideas and best practice.
"It was also very heartening to see some of our clients and other local businesses turn up at short notice and support the event. We had a great afternoon and can't thank Mr Green and Mrs Morrissey enough for their time."
Nominated Candidates For Ealing Central and Acton
John Ball (Liberal Democrat)
Rupa Huq ( Lab)
Joy Morrissey ( Conservative)
22nd May 2017