Basketball player Gaz Choudhry flies to Brazil with team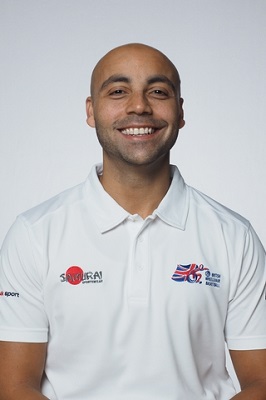 Ealing star basketball player, Gaz Choudhry, has flown to Brazil ahead of taking to the court for the tio 2016 ParalympicsGB wheelchair games.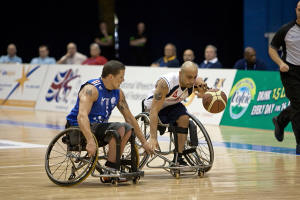 Choudhry, 30, had his right leg amputated at the knee when he was 10 due to cancer but discovered a love of - and talent for - basketball after visiting a road show by the Great Britain Wheelchair Basketball Association.
He grew up in Ealing and attended the former Walford High in Northolt ( now West London Academy). He started playing at 13, and says he enjoyed the sport because of the sense of freedom it gave him.
Choudhry has since gone on to earn a wealth of international success at both a junior and senior level, including assisting the GB Men to three consecutive European titles.
Since the sport's inclusion in the Paralympic Games in 1960, the GB Wheelchair Basketball Teams have made it the most successful British Olympic and Paralympic team sport: 3 silver medals (1960, 1964 & 1996) and four bronze medals (1960, 1968, 2004 & 2008).
Te Wheelchair basketball starts on 8th September.
GB Women's Wheelchair Basketball Schedule
· Pool A Game: Thursday 8th September – 09:30 GBR v CAN
· Pool A Game: Friday 9th September – 10:00 ARG v GBR
· Pool A Game: Saturday 10th September – 11:45 GBR v GER
· Pool A Game: Sunday 11th September – 21:30 BRA v GBR
· Play Off stages: Tuesday 13th September – Friday 16th September
GB Men's Wheelchair Basketball Schedule
· Pool B Game: Thursday 8th September – 11:45 GBR v ALG
· Pool B Game: Friday 9th September – 11:45 IRI v GBR
· Pool B Game: Saturday 10th September – 21:30 GBR v BRA
· Pool B Game: Sunday 11th September – 12:15 GBR v GER
· Pool B Game: Monday 12th September – 15:45 USA v GBR
· Play Off stages: Wednesday 14th September – Saturday 17th September
Find out more about wheelchair basketball
30th August 2016