Traffic diversions around South Ealing
Easter travellers are being warned that a major junction in South Ealing will be out of action for the next fortnight (at least) for utility works.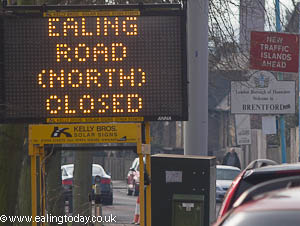 From Friday March 29th Ealing Road - the B455 - (north of the Great West Road) will be closed for gas repairs.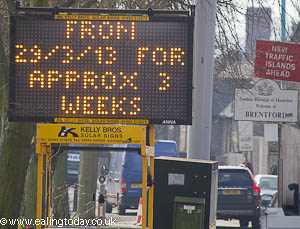 There will be no entrance to Ealing Road northbound from the A4 and traffic wanting to get on the Great West Road from Ealing will have to use Boston Manor Road, Windmill Road or Gunnersbury Avenue.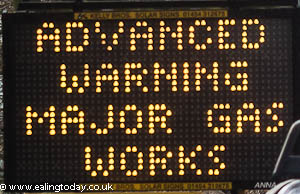 The 65 bus will be on diversion.
The closure is likely to be in place until at least April 14.
28th March 2013