Unmissable June gardening events
Related Links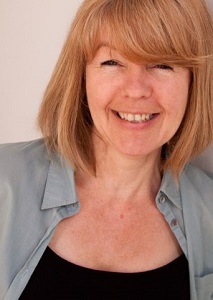 Caro Sanders is a garden designer based in West London who loves helping home owners in London and the Home Counties transform their gardens from ugly ducklings into beautiful swans. She can turn her critical eye on any patch of land and offer helpful advice to potential sellers as well as new buyers wanting to make the garden their own. Trained in Garden Design at Capel Manor College, she creates gardens little and large, and believes that everyone is entitled to a great view, ideally from their own doorstep.
Contact details: www.carogardendesign.co.uk info@carogardendesign.co.uk
020 8566 3750
Participate
Sign up for our free newsletter
Comment on this story on the
Garden Festival Weekend 7/8th June
Open Garden Squares Weekend 14/15th June
We might have had a bit of a stop-start introduction to Summer Proper (Teeshirts? Jumpers? Flipflops? Wellies? who knows, just pack a suitcase) but those plants out there quietly get on with things, making the best of the pouring rain and snatches of sunshine, while we mutter and grumble. So it might come as a lovely surprise to know that yet more glorious gardens are open to the public again in the next couple of weekends, some very close to home.
Firstly the National Garden Scheme, raising money for charities, who are holding their Garden Festival Weekend this Saturday and Sunday (7th and 8th June). A couple of contrasting gardens to visit in the Ealing area – the most unusual has to be the flowerless Zen garden attached to the Buddhist Centre in Acton, a contemplative space of combed gravel and significant boulders set in areas of green moss, offering a truly Japanese experience including, if you wish to take part, a formal tea ceremony. Sounds intriguing. Open on both the Saturday and Sunday afternoons.
But if that's not for you, then at the opposite end of the spectrum, you could try a private garden stuffed with all manner of very traditional English herbaceous borders, statues, topiary and other delights in St George's Road (where else!) near Twickenham, open Saturday evening and Sunday afternoon.
The following weekend (14th and 15th June) sees the Open Garden Squares weekend, which actually offers entrance to all manner of gardens and parks, square or not, including our very own Walpole Park. Yes, I know you can go there anyway. But if you go on Saturday 14th you can ALSO buy plants (hurrah!) and cakes (more hurrah!) and talk to lovely volunteers who have been beavering away to create the walled kitchen beside Pitzhanger Manor. The re-landscaped
park itself is not yet quite finished but not toooo far off, worth a trip to check on progress.
There are frankly loads of places to see round our way for the OGS weekend, all to be found on the website (link below) so I'll just mention a couple more that are normally closed to the public. If like me you're inherently a nosy creature, curious to know what's behind closed doors, then make a beeline for these:
Acton Community Garden – lots of veggies, a meadow, a hedgerow and some woodland all fit into the small garden looked after by members of the local community in The Vale area of Acton. Oh and a pond. How do they do it? Your chance to find out! Guided tours on offer on Saturday 14th June.
Chiswick House Walled Garden – even if you know Chiswick House, you might never have known about the huge walled garden area which has been slowly brought back to life over the past 4 years, involving all sections of the local community. Plentiful fruit trees now abound, as well as herbs, flowers and, they say, "crops" (images of acres of wheat or barley spring to mind, guess that's not quite what they mean). But a great opportunity to see what's happening in there and a lovely place to visit in any case, with the rest of the grounds and even the house itself to wander round (additional entry fee for that though, mind). And a posh café. Open Sunday 15th June. Might see you there.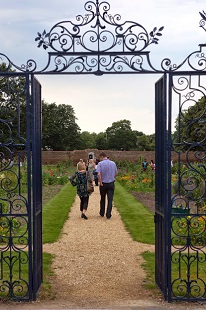 INFO
**For individual garden opening times and costs, including weekend ticket passes, please check websites **
National Garden Scheme festival weekend
Link http://www.ngs.org.uk/national-gardens-festival-weekend.aspx
Raises money for 7 different caring and nursing charities
Pay at the garden
Open Garden Squares Weekend
Link http://www.opensquares.org/gardens/index.html
Buying tickets in advance - one ticket gains access to all participating gardens (bar those with special conditions for entry) for both Saturday 14 and Sunday 15 June. An advance weekend ticket is £10 (including fees/p&p) available from www.opensquares.org. A ticket bought over the weekend itself is £12. National Trust Members go half price. For children under 12, admission is free all weekend. The weekend is run by the London Parks & Gardens Trust to raise awareness of the significant social, cultural, environmental and economic contribution that gardens and squares make to the capital and its inhabitants. The Trust provides a centre for education, research, and creative projects for the improvement and conservation of London's green urban spaces.



4th June 2014