May means it's time to visit some lovely gardens
Related Links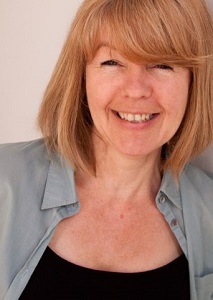 Caro Sanders is a garden designer based in West London who loves helping home owners in London and the Home Counties transform their gardens from ugly ducklings into beautiful swans. She can turn her critical eye on any patch of land and offer helpful advice to potential sellers as well as new buyers wanting to make the garden their own. Trained in Garden Design at Capel Manor College, she creates gardens little and large, and believes that everyone is entitled to a great view, ideally from their own doorstep.
Contact details: www.carogardendesign.co.uk info@carogardendesign.co.uk
020 8566 3750
Participate
Sign up for our free newsletter
Comment on this story on the
I really don't want to wish my life away but I absolutely love it when we elbow our way past winter and make it into that tantalising threshold of Early Summer – and now here we are!
It's May! Rejoice!
Which means it's definitely time to get outdoors. Some of us geeky garden types like to beaver away on never-properly-weeded allotments or collect troublesome slugs or get sowing our sweet peas … or whatever. But normal people like yourselves often prefer, very sensibly, to spend a leisurely weekend strolling around admiring the fruits of other peoples' labour. And the best way to do that is to visit some of the fabulous gardens we have right on our doorstep.

The Yellow Book or National Gardens Scheme (Gardens Open for Charity) has a great website and really easy way to search for what's on nearby and when. These are gardens not generally open to the public and chosen to be at their absolute best for the one or two days a year they fling open the garden gates. Coming up this weekend and next, a couple of interesting expeditions north and south:

Sunday 4th May

Two gardens really near to each other in Highgate – Southwood Lodge N5 4EA and 2 Millfield Place N6 6JP. Southwood garden is behind an 18th century house, with ponds, a waterfall, topiary, and a plant sale (always good for an interesting bargain) and neighbouring Millfield Place has beautiful flowering early summer shrubs and great views over Hampstead Heath. Both open Sunday afternoon, from 2 onwards. Tickets £4 each garden.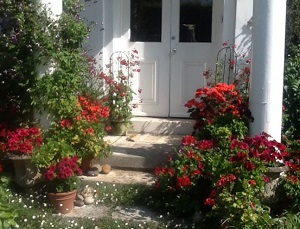 Sunday 11th May

Two more adjacent gardens, this time in Kingston. The Watergardens (the clue's in the name) and Warren House, both very large gardens in Warren Road, KT2 7LF or 7HY. As well as All Manner of Wet Things there are also enough colourful rare trees to keep the most curious arboriculturalist happy at The Watergardens; if you ever find your way out, pop along to Warren House for tea on the terrace before ogling the grotto and swooning over the romantic flower meadow. Also from 2 onwards. Tickets £3.50 each.

I must also mention here the brilliant 2-for-1 entry offer in this month's Gardeners World, just buy the magazine and you get free entry for a second person into hundreds of gardens for a whole year. Astonishing. Even if you haven't got someone to go with, worth taking your cat. One of the best deals has to be Kew Gardens, where you can save a whopping £14.50 per visit. Even at Kew that's worth an ice cream or two. Please don't buy your copy of Gardeners World till I've bought mine, but after that – go for it!


NEXT TIME – Gardens to Visit part 2, the Open Garden Squares Weekend with no fewer than 10 very local gardens in our area to visit – put the dates in your diary now. Sat 14th/Sun 15th June. One ticket gets you into all 10 gardens, plus up to 200 others around London area, so really worth planning your weekend around them. Includes Walpole Park so I'm guessing the council is hoping it will be finished by then. We'll see.

1st May 2014