Ealing Today voters would favour a cull
Are Ealing foxes getting bolder?
I spotted one on my outside window ledge the other day looking directly in at me through the window - it was a bit of a shock! It then calmly sloped through the garden and jumped over the fence.
I never knew foxes could jump.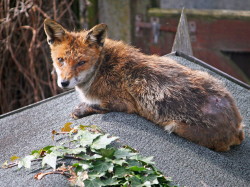 These images (of a rather rough looking red fox) were sent in by Ealing Today member Peter Gould, who also reckons they are getting more brazen.
Last year Ealing Today conducted a poll to assess the general opinion of the urban fox. The majority who responded regard them as pests.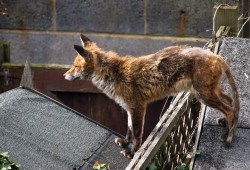 I was surprised to read that numbers of urban foxes today are probably little different from what they were 20 years ago.
Editor - EalingToday.co.uk
April 6th, 2010