New luxury flats go on sale three years ahead of projected completion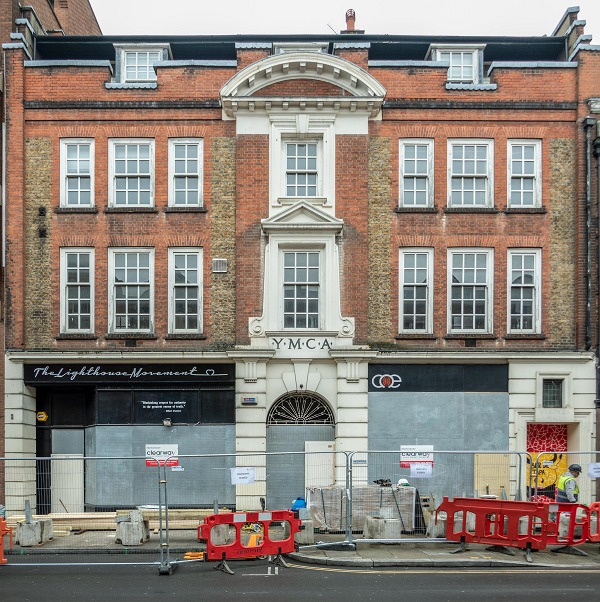 (YMCA. Picture courtesy Roger Green)
New apartments named after famous male filmstars have been launched for Ealing's Filmworks development.
The first stage 'Bogart House', after the Casablanca star, have prices ranging from £579,950 – £934,950. Although not expected to be complete until 2021 there has already been interest currently there are 3 under offer and 2 reserved.

Bogart House will be in the block opposite Ealing Town Hall (number 3 on site map) and flats are the first to be released on to the market, other apartments named after Jack Hawkins, Graham Chapman and Laurence Olivier will be built on Bond Street and Mattock Lane. When the development is complete there are expected to be 200 properties.
In their website sales blurb the developers, St George, say: 'Inspired by the past, celebrating the future, Filmworks infuses a new dimension into Ealing's enticing personality. Retaining the old cinema's historic façade, it will welcome a high quality mix of new homes, alongside a leisure district that showcases an exciting new destination for the capital.'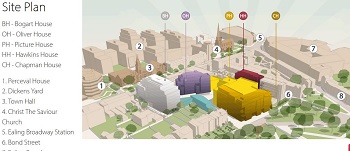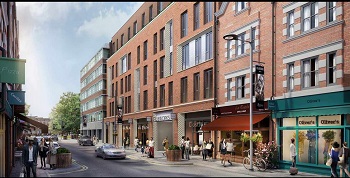 (Artist's impression of new Bond Street development)
Bogart House has apartments and 'premier' apartments for sale, the premier ones will feature bespoke kitchens and top-end designers such as Villeroy and Bosch.
It was recently announced that Ealing's long awaited cinema which is a major part of the Filmworks development, has been delayed once again, the new date of opening has slipped back to the third quarter of 2020. The question arises will the cinema open before the apartments, or could there be yet more delay?
A council spokesperson has sought to reassure and previously said: ''..the Council has included a longstop date by which if the scheme is not developed the Council can take back the land and finish the development itself.''
18 April 2018