Man in court after selling potentially dangerous counterfeit goods
Hundreds of dangerous phone chargers and thousands of fake covers have been seized from a company in Southall.
Trading Standards officers visited MyFone Accessories based in the Southall Enterprise Centre, Bridge Street on 12 July last year and took more than more than 300 electrically unsafe and potentially dangerous mobile phone chargers. as well as 2000 counterfeit mobile phone covers worth over £20,000.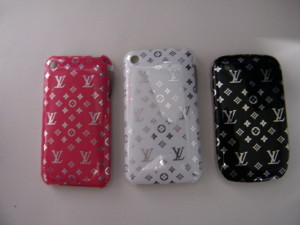 An electrical expert tested the chargers and found they failed the required safety standard and posed a danger to the user.
Councillor Ranjit Dheer, cabinet member for Safer Communities said: "Unsafe chargers are prone to overheating and can cause fires and electric shocks. By selling these items they were putting their customers in danger and I hope the size of the fine serves as a warning to other businesses tempted to break the law in this way."
Mr Tarlochan Sachdeva, director of MyFone Accessories Ltd, appeared at Ealing Magistrates Court on Friday 28 September 2012.
Both Mr Sachdeva and the company pleaded guilty to seven charges of having for sale counterfeit phone covers, as well as three charges of having for sale unsafe mobile phone chargers.
The company and Mr Sachdeva were each fined £1,575 for stocking the fake phone covers including Gucci, Blackberry, Chanel and Hello Kitty. Both were fined a further £1,020 each for having for sale unsafe phone chargers, along with a victim surcharge totalling £30.
The company was also ordered to pay the Council's costs of £6.462.13. This brought the total to be paid by the director and the company to £11,682.
16th October 2012