Fairouz Lebanese Cuisine given one of the lowest scores from hygiene inspectors
An Ealing town centre restaurant told it needed urgent improvement has now closed down.
Fairouz Lebanese Cuisine 39-41 New Broadway was awarded the lowest rating of zero by council inspectors on 10 May 2018.
Last week the doors were closed, a door boarded and to let sign attached to the window.
The Food Hygiene Rating Scheme allows the public to see the results of food hygiene inspections as a rating from 0 to 5. The rating certificates and window stickers are sent out to businesses after assessment.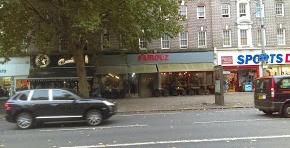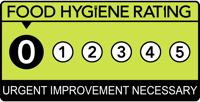 The Food Hygiene was rated as 'Poor' meaning there was some major non-compliance with statutory obligations and more effort is required to prevent fall in standards.
The Structural Compliance was Bad which meant there was a general failure to satisfy statutory obligations – standards generally low.
Inspectors said they had little confidence in the management

Scores on the Doors is a website that collates information on the food premises supplied by the Food Standards Agency and provided by local authorities.
July 4th 2018