Ealing Wildlife Group announce plans to help 'green' the borough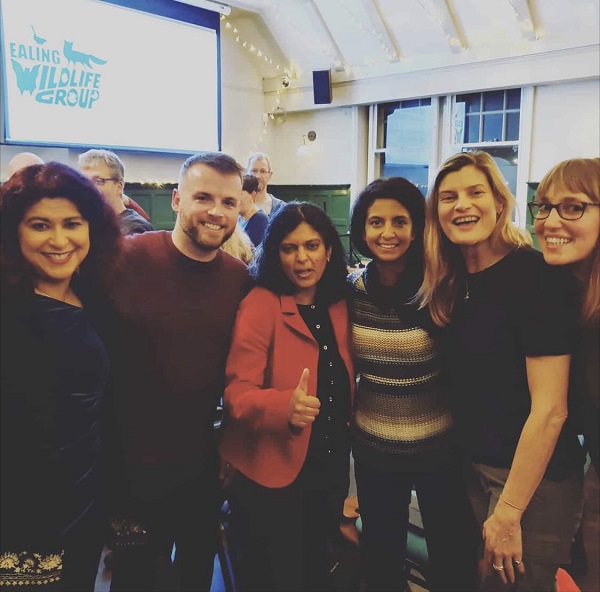 New plans to make Ealing even greener have ben announced by local wildlife workers.

Volunteers, members, council officers, park rangers and wildlife specialists from across Ealing and Acton packed out the Grosvenor pub for Ealing Wildlife Group (EWG)'s AGM.
Lifelong naturalist and Ealing resident Sean McCormack founded EWG in 2016 following the success of his popular 'bat walks'.
Two years later it was established as an official community group and has since grown from strength to strength. The group's bat walks have become a staple activity, with all bat data fed into the Bat Conservation Trust to put Ealing bats on the map (previously Ealing was one of the most under-recorded Boroughs in London for bats).
Mr McCormack said: "We were delighted to have over 40 attendees at our AGM last Friday to share our achievements to date and talk about our new direction for Ealing Wildlife Group as we enter 2020. Our focus is on building a community of collaborative conservationists to promote, educate about and protect biodiversity and our precious local habitats."
He added: "We have big plans in sight, spreading our message to schools, scouts and local communities who have traditionally been less engaged with the value of their local green spaces. We also want to create our own official nature reserve to safeguard a derelict site in the Borough from development. Watch this space!"
EWG also organises practical conservation volunteering days, leads nature walks and talks, collaborates with other conservation groups in the area and offers expertise on a variety of environmental and biodiversity topics. Local residents may be familiar with the group's annual wildlife photography exhibition, funded by Ealing Council and displayed in Walpole Park each autumn.
Among those in attendance was TV's Konnie Huq, Councillor Aysha Raza and Rupa Huq, the three-time elected MP for Ealing Central and Acton. Rupa pledged to prioritise the environment and was pleased to address this local green group.
Rupa Huq commented: "It's great to hear about the brilliant work being done to protect and enhance flora and fauna in the middle of the suburban sprawl of Ealing. I learnt loads about the local bat population and the group's efforts to attract rare owl species to the nearby area. I'm looking forward to mucking in with future activities and proud to have such an active and dedicated group of eco warriors in Ealing."
To find out more about the Ealing Wildlife Group or to get involved, please visit www.ealingwildlifegroup.co
21st January 2020
0