The refurbished Ealing Park Tavern officially reopens
Related Links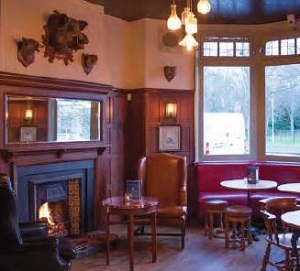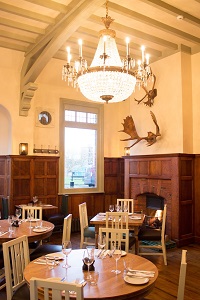 **WIN***** a three course dinner for two people with a sommelier-recommended bottle of wine*
Terms & Conditions: Prize can only be redeemed Monday to Friday, excludes weekends and bank holidays.

Question: Ealing Park Tavern is part of which popular London gastropub and restaurant group?
To enter, email your answer and full name to vanessa@ealingparktavern.com
Address: 222 South Ealing Road, Ealing, W5 4RL
Tel: 020 8758 1879
Website: www.ealingparktavern.com
E-mail: info@ealingparktavern.com
Participate
Sign up for our free newsletter
Comment on this story on the m
Now it may have been a bit before my time but I have nevertheless heard locals speak of the infamous 'Penny Flyer' pub.
Let's just say it sounded full of colourful characters and.. it was an ...er.. interesting place.
The Penny Flyer is now long gone, and a rather classy venue has just been unveiled in this historic South Ealing (I promise I'm not going to say 'leafy') location.
The Ealing Park Tavern has 'officially' reopened (it was actually open before Christmas) after a pretty impressive refurb.
It's the latest so called 'boutique' pub owned by Tom and Ed Martin - operators of ETM Group responsible for, amongst others, The Gun, The Jugged Hare, The Botanist and The Cadogan Arms.

For a cold bleak January evening the launch party was a very lively affair - the pub packed with the great and good from Ealing, along with plenty of other vibrant pub goers who had made their way from a variety of far flung parts of London (and who are normally probably more at home in the somewhat trendier West End).
My first impressions (even before the prosecco hit) were very favourable. This beautiful old building - believed to date back as far as 1728 - has been refit to a very high standard. There's a 60-cover restaurant, large bar, private dining room with adjoining cobbled courtyard, walled garden and soon-to-be bustling brewhouse.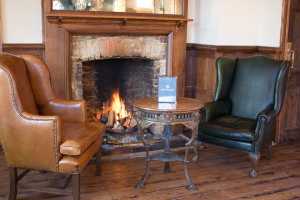 The pub has a warm and very cosy feel and, love it or hate it, is full of the company's signature splash of taxidermy, including grouse, fox, moose and wild boar shot by Tom and Ed Martin themselves.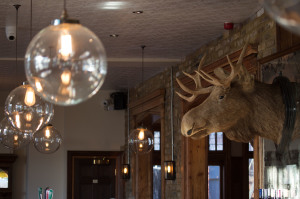 With wooden panels and leather armchairs, real fires in snug nooks it felt like the type of pub in which you could really settle into for the night.
It reminded me of being inside a stately home in the country, or an upmarket hotel/spa - not South Ealing at all and far, far removed from the days of the Penny Flyer I think.
The owners have lots of plans for their new venture including the imminent opening of the micro brewery with samplings and tours, and in spring/summer the walled garden will come into its own. Ping pong tables, hammocks and six cabanas, hog-roasts and bbqs are just a few of their exciting ideas. Roll on summer!
I haven't tried the food yet, but an interesting menu beckons so watch this space... I think it will be happening very soon.
This is the ETM's thirteenth opening... hopefully it'll prove to be a lucky one for them.
Annemarie Flanagan
28th January 2015