Ealing may finally get its cinema back
You would be forgiven for thinking it's just another false dawn as there have been so many broken promises, but all indications are that work has finally begun at Ealing's vacant cinema site.
Groundwork contractors Midgard Ltd moved onto the site in New Broadway yesterday (Wednesday 5 December), which has been derelict since the main part was demolished in 2008.
Ealing Councillor, Jon Ball, witnessed the activity (and took the picture below). He spoke to the contractors who told him they were making initial preparations to start foundation work(known as piling) next week.
He tweeted: '' Great news! Groundwork contractors have arrived to start work at Ealing Cinema.''
Reflecting local opinion he continued '' I'm delighted that work has started on a new cinema. I don't care whether Empire or one of the new bidding companies do it!''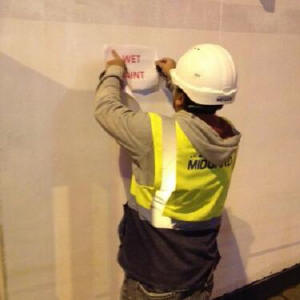 It follows threats from Ealing Council to issue a Compulsory Purchase Order (CPO) for the site, last month they revealed that Land Securities, Salmon Harvester with Cineworld, and Wilson Bowden with Barratt were contenders to take over the development.
However the CPO hadn't begun and Empire remained the owners and it now appears they're back in the game.
Ealing Civic Society and Save Ealing Centre (SEC) received confirmation from Empire's design team that it is the start of the long-promised work to rebuild the complex, in line with their earlier promises to have a new operational cinema open by early 2014.
SEC is delighted to see that work has started. Chair, Nick Woolven, said: "We welcome this news, which together with the completion of the sale of the Arcadia centre to Benson & Elliot is a strong sign that a wider revival of the Ealing Broadway area is at last beginning, other opportunities in the immediate vicinity could now also be unlocked."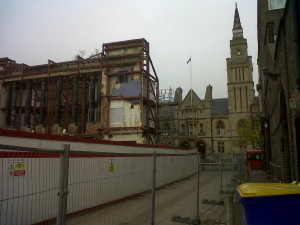 Derelict and neglected - but hopefully not for much longer
The Ealing Central and Acton MP, Angie Bray, who has supported the ongoing campaign for the cinema, has cautiously welcomed the latest news. She said:
'' Let's hope this time it's for real, there have been false dawns before. If it really is happening this time, that's great news. But look what it's taken to get this far, including the threat of compulsory purchase. Ealing is crying out for its cinema back and I really do hope that Empire mean it this time - otherwise, we should give others a shot at it."
However, Ealing Council remains unconvinced by this latest activity and is continuing to look for a new developer for the site.
A spokesperson said: ''Empire has not given enough evidence to make us feel confident they will build the cinema that we've all been waiting for."
"We requested they put a full construction contract in place by 23 October, which they still have not done, so we are proceeding with selecting a new developer and obtaining the CPO."
We are awaiting further comment from Empire
December 6th 2012