Once there were 4 cinemas - now we have none
The forlorn and neglected remains of Ealing's only cinema have inspired Ealing Today members to remember what used to be here.
Jon Irwin found this great archive footage of the Forum (now Empire) being built. Click on the image below to see it.
Forum Theatre Ealing
Mary Scanlon recalls 4 picture houses from her childhood, Walpole (Bond St), Palladium (Broadway), Forum (Broadway) Lido (West Ealing)
This photograph of the Walpole was posted by David Archer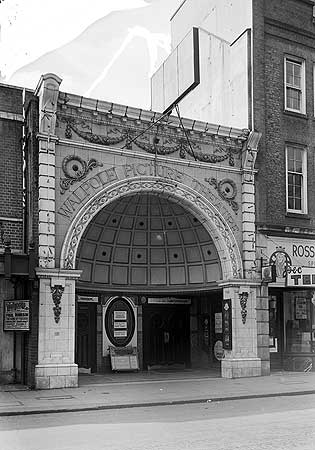 Do you have any memories or photographs of Ealing's cinematic history?
Send to editor@ealingtoday.co.uk or post on the forum
1 December 2010