St George supporting Ealing Music Film and Valentine Festival
The company behind the Dickens Yard and Ealing Filmworks developments in the town centre has been announced as one of the sponsors for a major arts festival in February.
i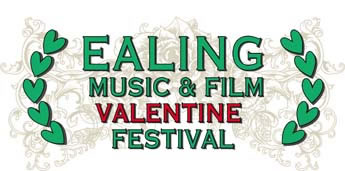 c
Craig Carson, Managing Director of St George West London, said: ''St George is delighted to be supporting the Ealing Mus and Film Valentine Festival 2017, as part of our ongoing commitment to the London Borough of Ealing. It is encouraging to see the festival continue to grow and celebrate Ealing's artistic heritage. We look forward to delivering the new arthouse cinema in 2019, adding to Ealing's cultural offer.''
St George has joined other established local sponsors and supporters who include UWL, NSL, Dixons Carphone, Diageo and Savoir Beds.
The Ealing Music Film and Valentine Festival is in its fifth year and will be taking place 8th-12th February with events at the University of West London, Church of St Barnabas, The Red Room (formerly The Ealing Club), St Mary's Church and The Collective Old Oak.
Julian Gallant, Festival Artistic Director said: "Ealing has incredible depths of talent, and our festival programme continues to reflect this."
As before, the Festival has been organised by the independent Charitable Trust of the same name, specially set up by a group of local residents, and it is being supported by more than 20 local organisations and businesses and the University of West Londo
There will be an array of concerts with repertoire ranging across three centuries, from Scarlatti, Haydn and Mozart through Dvorak, Tchaikovsky, Brahms and Mahler to a selection of 20th century film music.
The festival continues its eclectic range of music including The Ealing Club presents The Blues Band's Paul Jones and Dave Kelly singing the blues at Ealing Broadway's iconic Red Room, where the seminal Rolling Stones and other notable 60s bands started their careers.
On the evening of Thursday 9 February the Ealing based English Chamber Orchestra, who will be joined by the celebrated Tenebrae Choir with conductor Nigel Short, to perform Allegri Miserere, Mozart Clarinet Concerto and Mozart Requiem at The University of West London's Weston Hall.
The Ealing Youth Orchestra and conductor Leon Gee will perform Tchaikovsky Piano Concerto No.1 with soloist Martin James Bartlett and Mahler Symphony No.1 on Friday 10 February at St Barnabas Church.
On Saturday 11 February Ealing Symphony Orchestra and conductor John Gibbons present a film music concert, including scores with Ealing connections at St Barnabas Church.
Renowned pianist and Head of Classical Performance at the London College of Music Emilie Capulet will perform a free lunchtime piano recital and the Tippett Quartet and Festival Artistic Director, composer and conductor Julian Gallant, will reveal the secrets of successful concert preparation in an open rehearsal prior to their public concert on Sunday 12 February.
This year's film programme includes a screening of David Cronenberg's Spider (2002) starring Ralph Fiennes, Gabriel Byrne, Miranda Richardson and Lynn Redgrave, in partnership with Classic Cinema Club Ealing, at Ealing Town Hall and there will be a guided location walk and film screening of biographical sports comedy drama Eddie the Eagle (2016), directed by Dexter Fletcher, at the 'Island Triangle', North Acton - the UK's most filmed location.
Patrick Chapman, Chairman of the Trust, said: "Every year we have extended our programme and our outreach – Ealing has roots in every music and film genre – we need to celebrate this!"
For more information and the full programme, visit www.ealingmusicandfilmfestival.org.
18th January 2017