The Ealing Music and Film Valentine Festival returns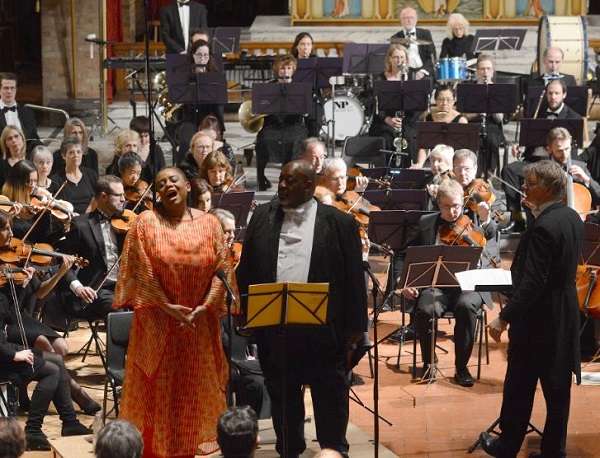 The Ealing Music and Film Valentine Festival will be returning for its seventh year celebrating the borough's cultural heritage.
The Festival seeks to highlight the wealth of creative talent on its doorstep,and has provided support valued at more than £12,000 helping local young musicians via bursaries and the outreach programme.
This years event will take place from 13th–17th February 2019 with both free and paid for events happening at venues including the University of West London, St Barnabas Church, The Brentham Club, St Mary's Churchand, TheMetFilm School.
Music will vary from Jazz and Soul to the Classics, modern and traditional –films will include Quadrophenia alongside current student productions
Ealing Music & Film Festival launches at lunchtime on Wednesday 13thFebruary with a free concert at St Mary's Church, South Ealing performed by renowned pianist Emilie Capulet and The Household Guards' Wind Quintet, to include Poulenc's vibrant Sextet.
In the evening there'll be a free screening of films by the talented students of UWL and MetFilm School.
As before, the Festival has been organised by the independent Charitable Trust of the same name, specially set up by a group of local residents, and it is being supported by more than 20 local organisations and businesses and the University of West London.
Julian Gallant, Festival Artistic Director said: "Our programme includes world class performers to inspire our younger local musicians and show what they can achieve. Where else would you be able to hear Tasmin Little and Lauren Zhang in the same Festival Programme?In parallel we are also extending our inclusion of events that highlight local film production."
Patrick Chapman, Chairman of the Trust, said:"Our seventh annual festival programme again focuses on Ealing's Cultural Heart, a heritage we celebrate with an ambitious series of concerts and screenings. As ever we have our eye on Ealing's young performers, using the surplus we generate to award scholarships and grants, a side-by-side concert experience with professional orchestralmusicians and amusicoutreach programme in primary schools
Full details of the programme and tickets can be found here
8th January 2019